Imma so broke!
holiday but no money to spend like wth! i nidda go for my interview soon~
anyway long time ago i realise nuffnang an track lik where people from to visit your blog. thn one option is "keywords" which basically mean like what peopel type in google/search engines to get to your blog
on one occasion i saw the major search option was "porno transversite"
then there was link of the google search to it too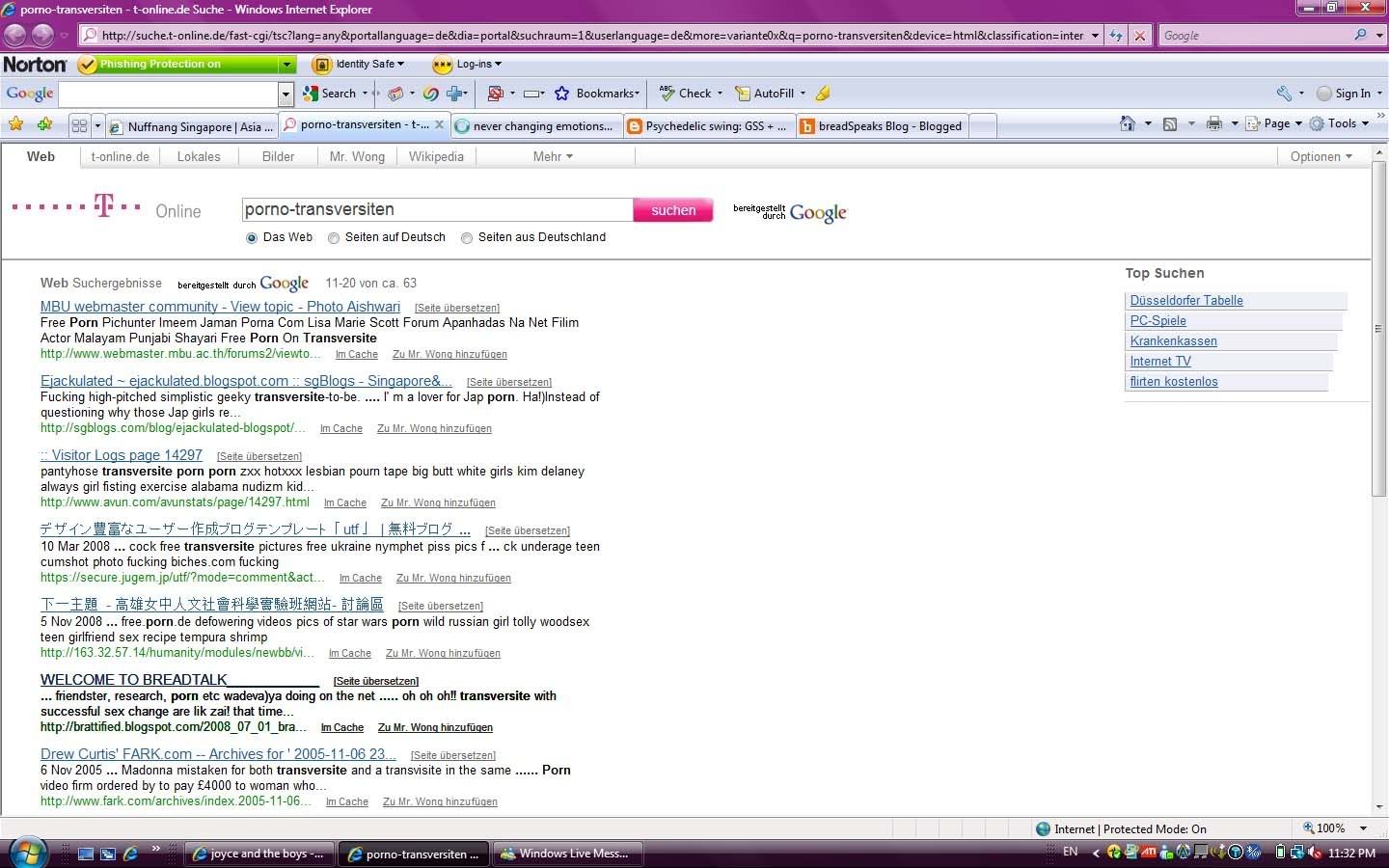 *click to enlarge*
lik wth! i mean these people must had been trannies if not why they google tranny porn right
i showed it to kitkat and this is what he said...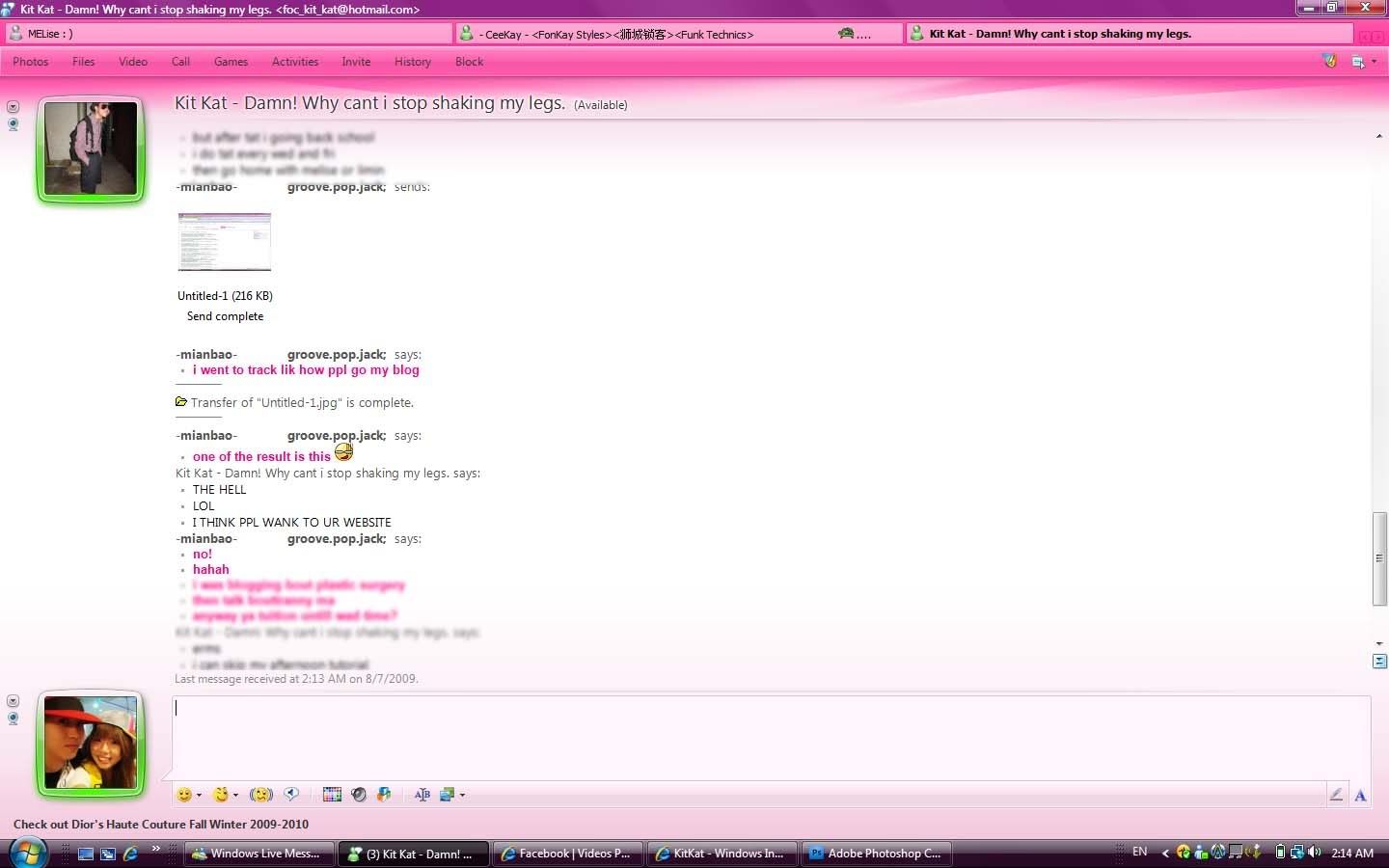 *click to enlarge*
kitkat: THE HELL! LOL! I THINK PPL WANK TO YOUR WEBSITE
then few days back i saw this
>

HAHA!
if bread spoke what would it say! I wonder what's going through the person mind to imagine what a talking bread would say...

" eat me "


" hi i'm bread. Spelt with an E..not brad..but it's the same pronouciaiton and no i'm in no way related to the hollywood actor"


" one of my contents is fermented yeast "



" wooo~ butter~ spread them thick~ "


" I'll satisfy you..........r hunger "
then nuffnang also can check what countries the readers come from
and i swear jus the other day i saw IRAN....FRICKING A IRANIAN READ MY BLOG! *stunned*
anyways,
i'm in love with and want this bag!!!
but really fucking no money!
arghhhhhhhhhhhhhhhhhhhhhhhhhhhhhhhhhhhh!
sucks!
watched
The Proposal
with baby jus now. I love love love the showwwwwwwwwww~ go watch it if u haven't! i'm going to quote sandra bullock from the movie cos they were having this covnersation..

magaret: you never told me ya rich!
andrew: no i'm not rich, my parents are
magaret: every rich person says that
yes i'm jus gonna quote that next time a rich kid acts modest.
and congrats to BASIC FIVES! they got into semi finals! though it means i wun be able to meet baby often cos he got training everyday but thats ok cos i'm happy for them they got into semis *beams =DDDD*
and also congrats to the other groups and semi-finalists who got in tooooooo~
oh that day when they were annoucing the semi-finalist, i think nic nearly got heart attack. Cos they were only allowing 20 ppl to semis. so they already annouced 10 names le but still haven called nic's name yet than at #14.. "CHARLES"
then baby n i jus went to nic and said "eh nic! charles get in! thn if u never get in hor"
nic jus speechless then remained pretty pale while the rest of us keep disturbing him
then left last 2 slots then they finally called his name..lol!
semis is next weeeeeeeeeeeeeeeeeeeeeeeeeek~ go down and show support yo!
i super like this photo
though baby like got "賤" face (don't tell him what's the chi word k =XX)
加油 baby and basic five =DD