ARGH ! im dying from menstual cramp!! Anyway, ystd i was suppose to post the 1st day of Danzation photo n i did! but when i press the orange button "publish post", my whole entry cleared!! lik wtf!!! so now i'm doing everything again! but now i'
ll jus mix both days photos together...they pretty gt mixed up when i posted them in photobucket..GAH!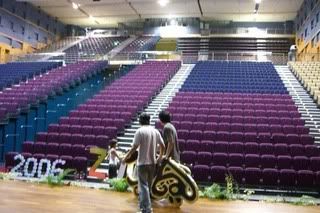 That's how big the convention center is and we were almost on full house for both nights! weeeeeeeeeeeeeee~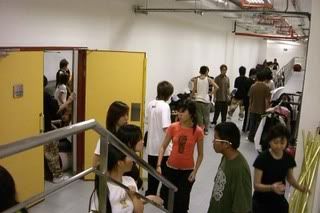 Everybody's busy getting ready for the production.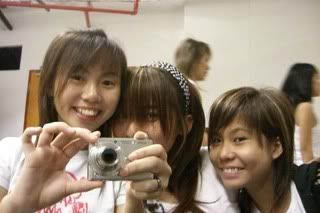 cam-whore with the uber ultra big mirros in the changing room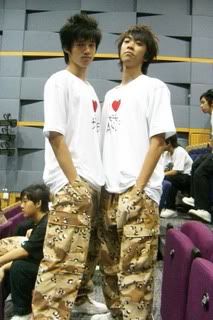 Shane and David's ala boyband picture
hey...wad are they doing?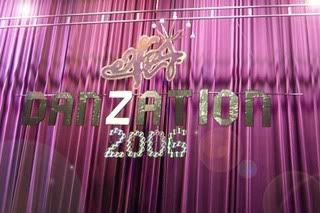 Setting up our banner! FYI, the banner was authentically hand-made by ourselves...or rather a few of us namely ore, ronnie; jus to name a few
The Baos: Char Siew Bao; Xiao Long Bao; Shui Jing Bao; Mian Bao

And aft we changed for the nite...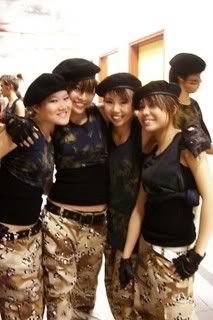 the military baos!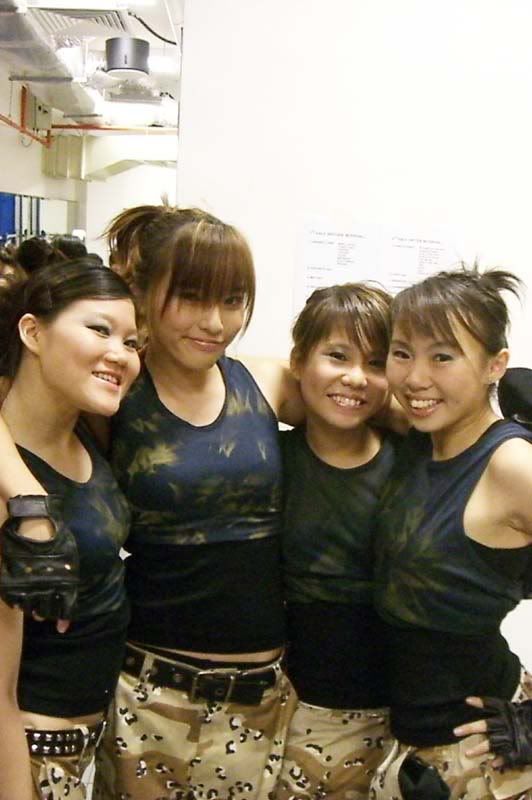 Imma so strong~!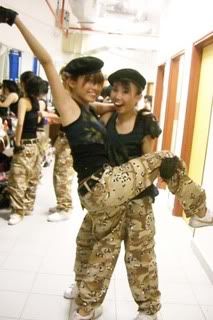 opps...loophole deteced!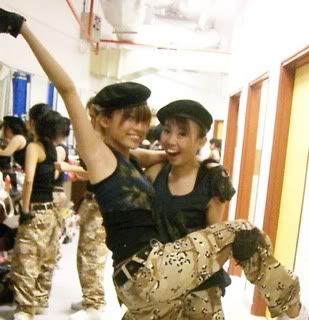 now dats better!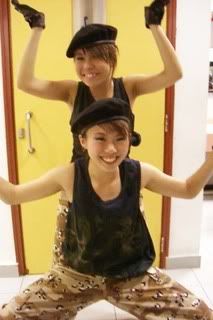 the 2-tier bao tower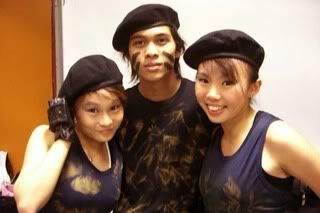 xiao bao.xiao gou.mian bao
alex: so pose how? act cool ah?

but this..look cool meh?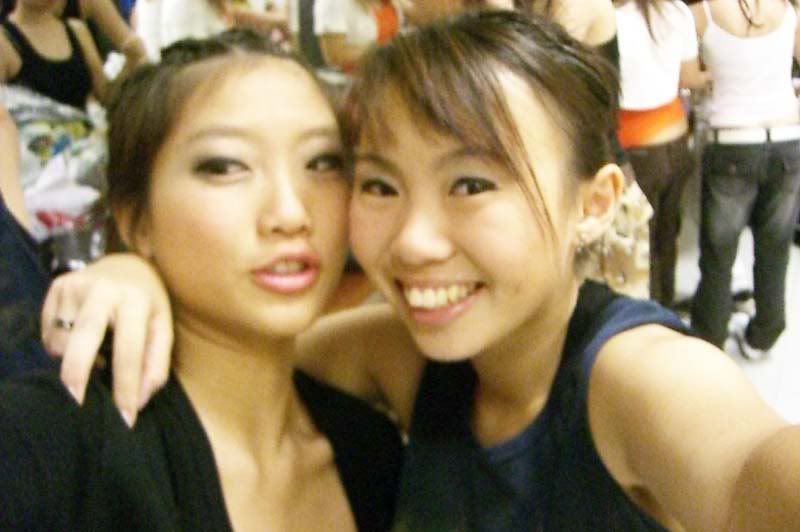 xing.mian bao. we were both looking at our own camera.
mian bao chao ren + xing chao ren
mian bao.shane...i have no idea wad is xing thinking though..hah
mian.char siew.BAOZ
joe very cute rite! i meant his outfit..uber toot!
with ben lim aka pan wei bo aka the fellawhosangAIRUCHAOSHUI aka vp of lsct gl =)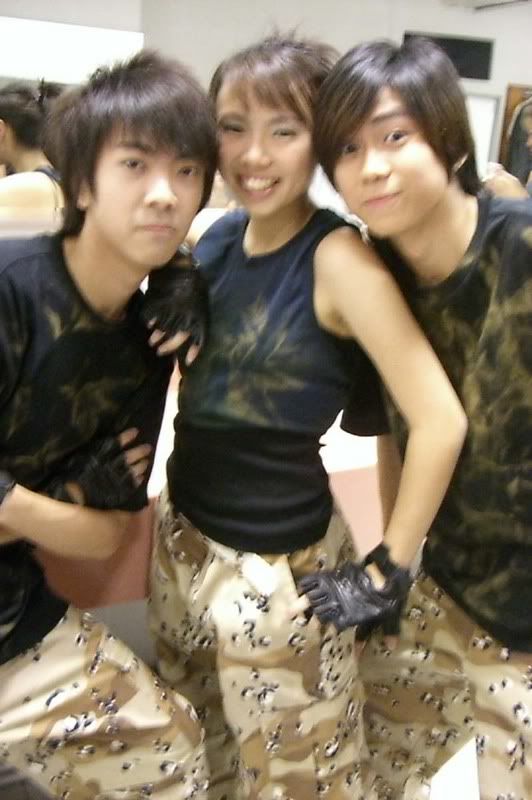 dav.steph.lex
they made me took this pic cos both of them are wearing the same colour bra strap -.-
me n da man RONNIE
one of lex' cam-whore moments...
i seriously think ivan looks lik YUL from PRINCESS HOURS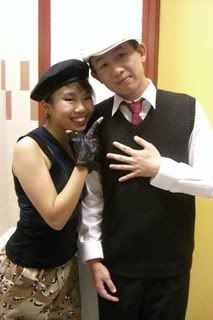 i love OReo~ with chocolate+peanut butter cream..lalalala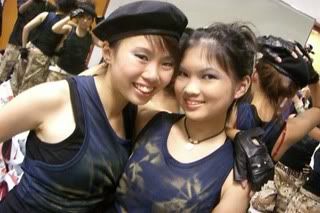 vans n i are the only freshie from lsct GL
fariad looking sexy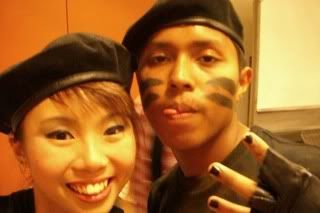 i tink he wants a punani=XXXXX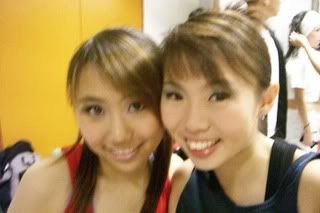 luping has been my dance senior since my sec-sch-chi-dance era
see that person in the background? xtra!! hah
mouse in the house
Happy 3 frenz
jus us
Xiang is spokesman for BAPE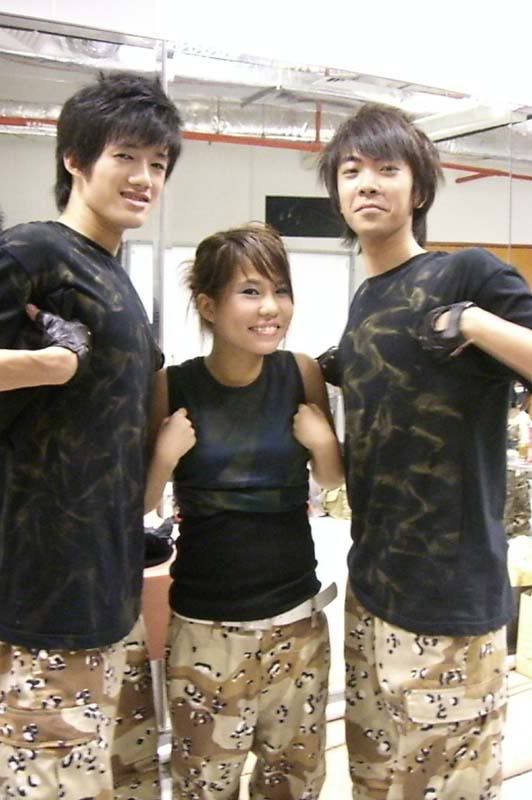 chicky lil'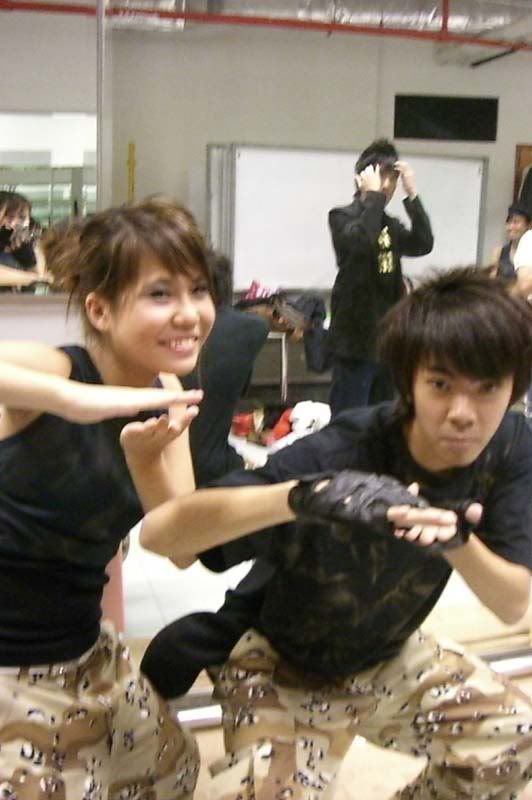 ninja-do desu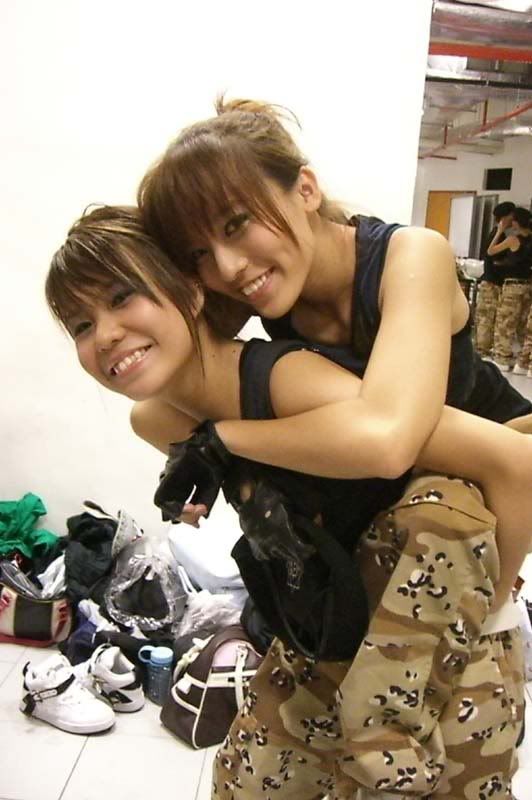 i'm not the only strong gal ard..haha
david n i...admirable fella with a amazing rate of improvment since we 1st started
the both of us ought to b killed..there's hardly space to walk n we're doing baby freezes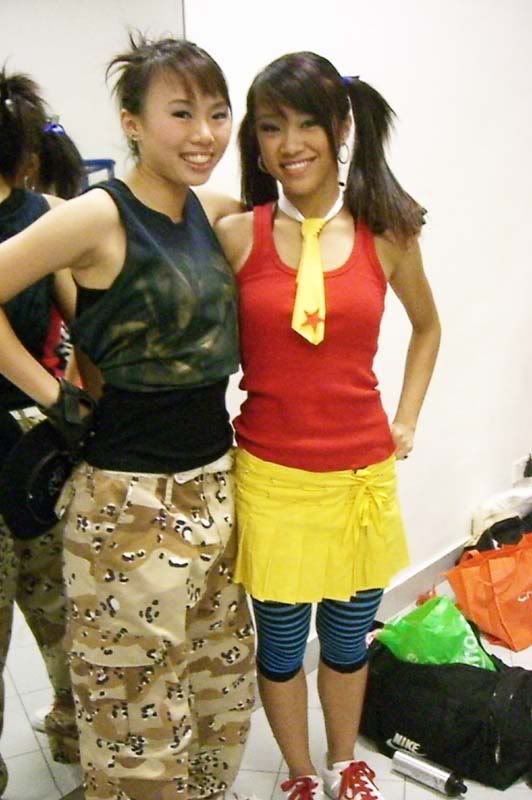 with a macdonald gal [jess]
ok...promise me u wun laugh when u see the next 2 pix
promise?
here goes!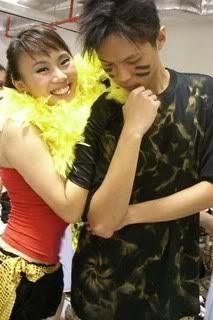 yes...dats my costume for hokkien song in the S&D segment...gah! nitemare! btw lye huat was trying to act cool...zz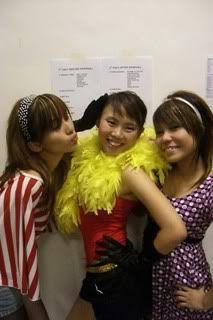 Battle of the Song-ness:
rythme of the nite
vs
hokkien song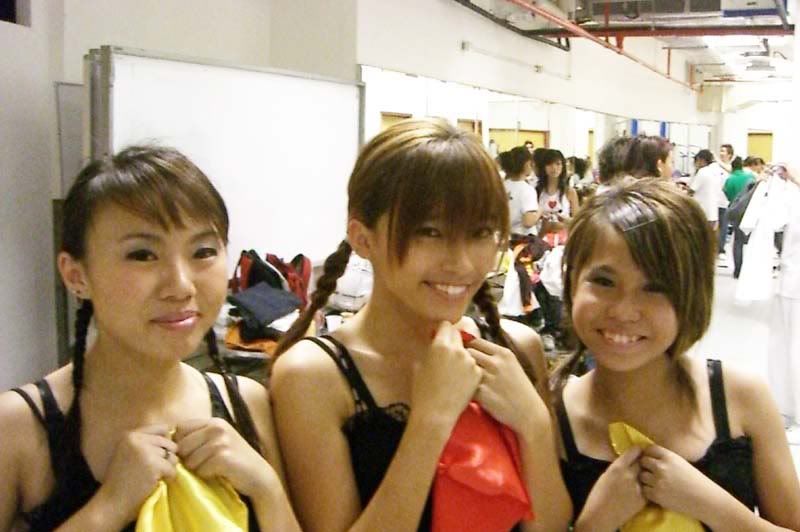 Chambermaids at your service!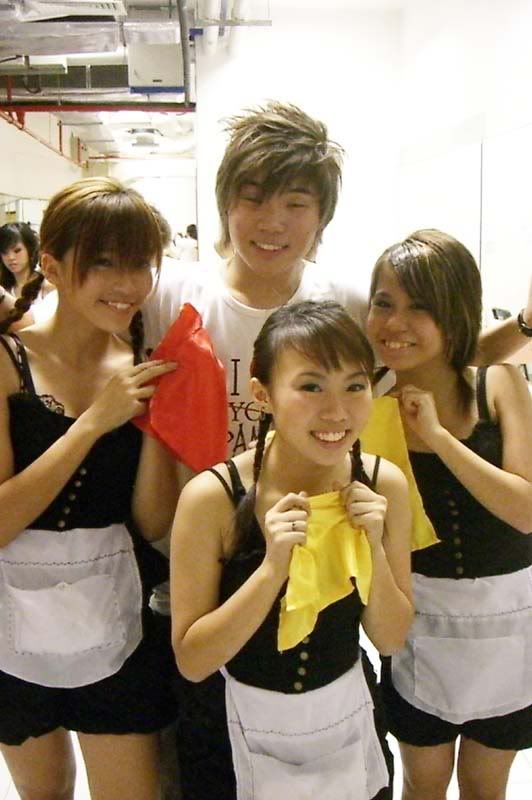 Wilbert is a happy man with 3 chambermaids waiting on him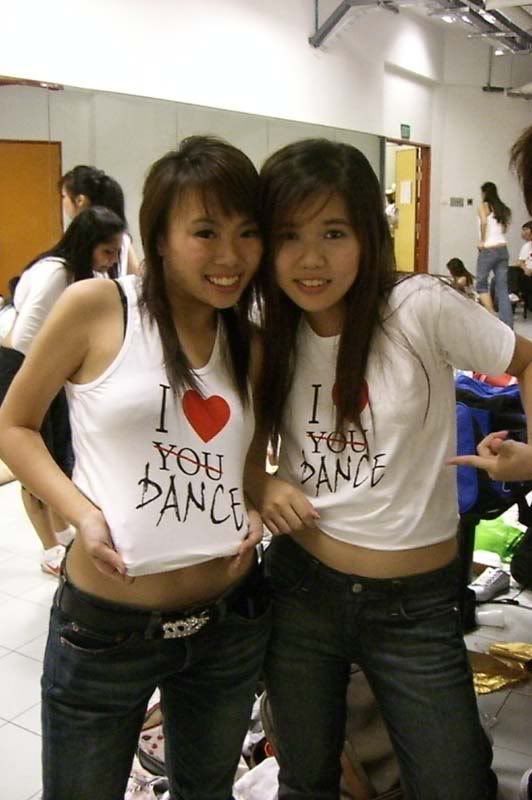 we love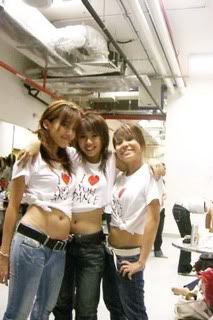 trio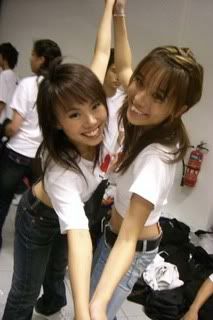 weeeeeeeeeeeee~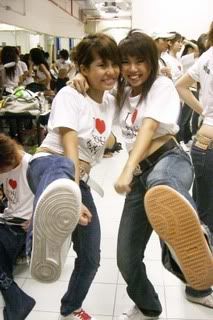 we kick ass!
the trio with our president Pei ying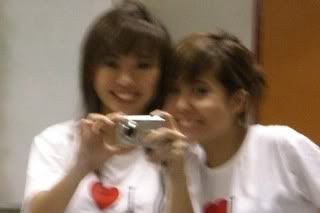 this wud b nice if it wasn't blurred...gah!
the woman who made us who we are...mummy of NRA..ANN!
Ann with 3 GLs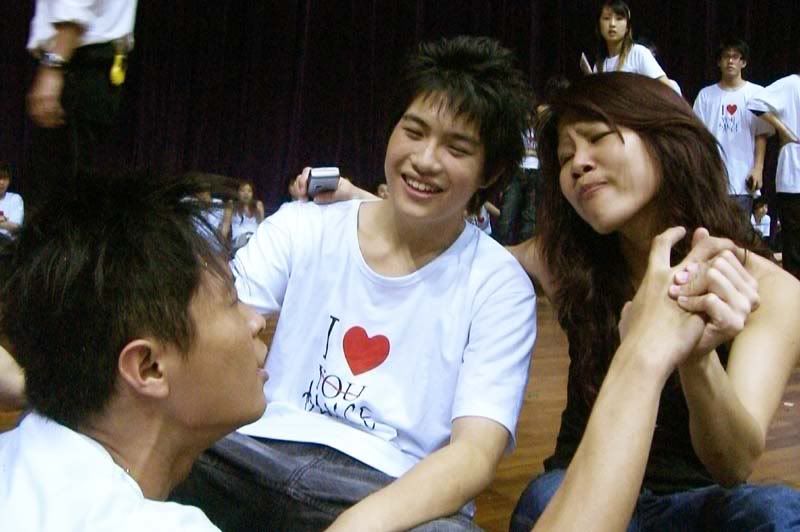 this pic looks uber wrong la. It's lik Lye huat is the ex bf of ann crawling bck to her but ann is with ben n ben is glaoting at lye huat's downfall...haha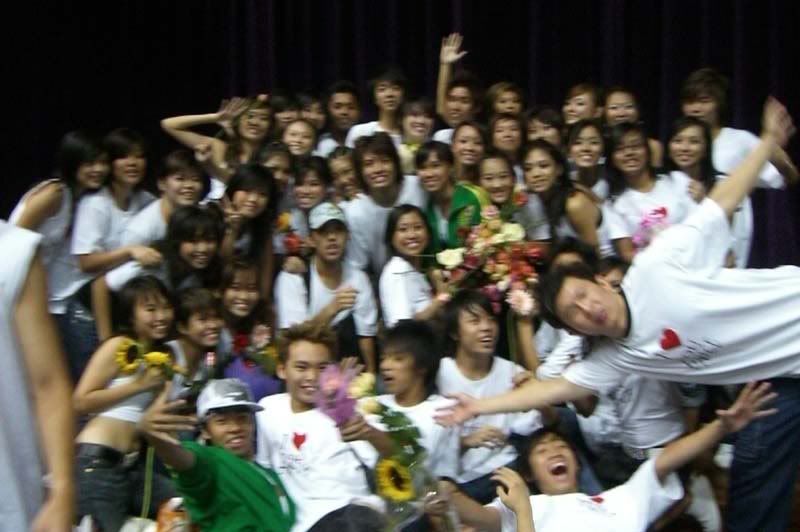 Freshie mass!
Xiang's "excellent" photography skill was the reason for the effect of this photo..gah!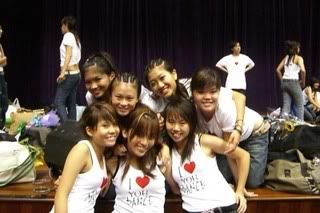 Gals~
we are N.R.A
photo hunt: look for ann!