First it's my phone and DS...now check out my thumbdrive =P




yes actually i also think i quite mad haha! ok i'll talk bout the rabbit later.
you see 2 xtra thing on the cover right..thats actually gingerbreadman and its damn cute lei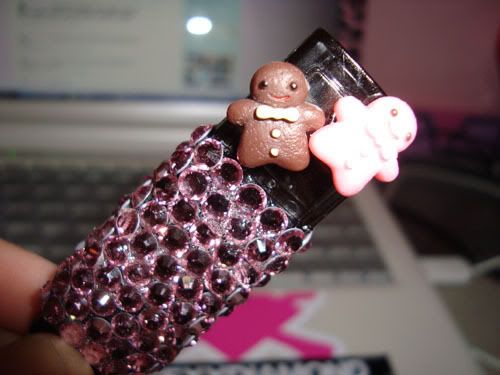 the brown gingerbread man is really damn black...i up-ed my flash so end up my pink gingerbread turned out lik that -__________-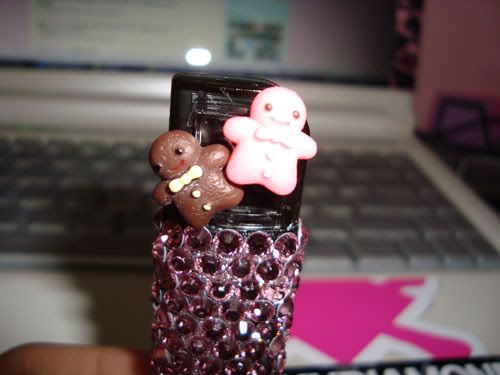 actually the gingerbread men were ear studs. Then i cut off the back to stick it on.
So is the rabbit.







i really stupid to max lo. Cos after i remove the stud from the rabbit, there's lik some metal poking out so i was thinking i can hammer it down. So i hammered it. Not only did the pokey metal not get flatten...my rabbit cracked . Then i refuse to use the other one cos it's too cute...here's the full set of the ear studs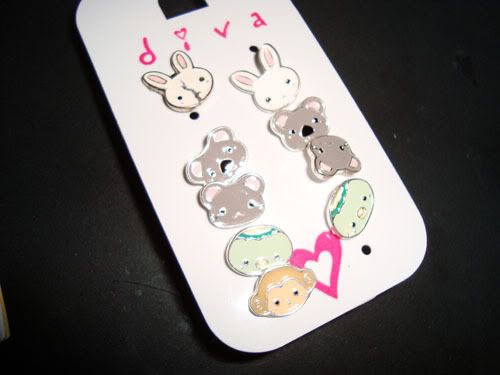 cute right! but it's madly expensive for ear studs. I think $16.90 or something. But then again ,it's a set of 10 cute studs. Hmmmm... not that bad afterall.
yes this is yet another random post. Bah~
YES!
Next friday harry potter with cheryl n jazreel
then sat steamboat with jeremiah denyse and the rest!