I'm on google!
ya u had nothing better to do so i decided to google myself haha
(click pix for enlarged version)
If you type "mianbao steph"...


if u type "mianbao"





if u type "brattified"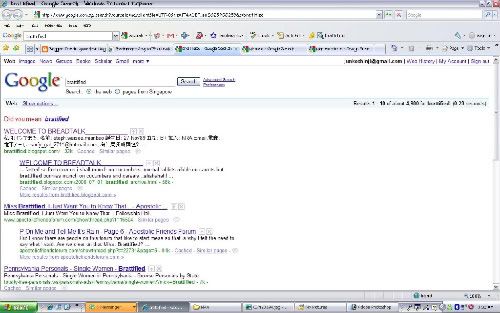 anyway i got this during jazz class today...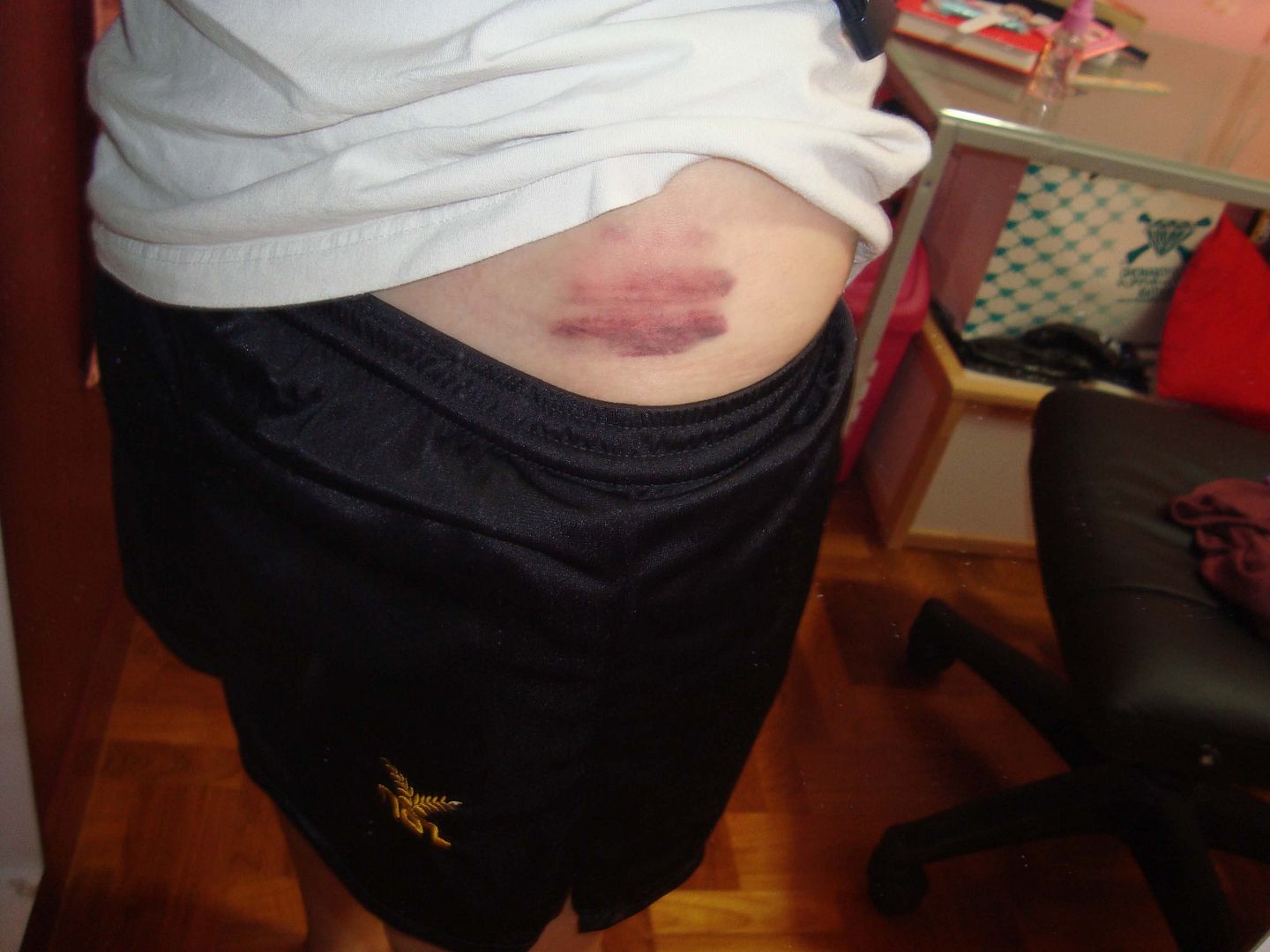 Some imba bruise on my hip bone
-------------------------
anyway i finally met up with caryn on friday then we decided to go tampines 1 just to check out the place n uniqlo.
*note*
i always thot Tampines is the asshole of singapore since its lik so boring and out of place in singapore. So i was thinking mayb got tampines 1 it will lik improve
*verdict*
Tampines is still the asshole of singapore. There's lik nth much in that place! and the uniqlo clothes are like zzz. I even saw 1 cardigan similar to the one i ordered online but my online order is lik 20 bucks cheaper
i explained my tampines theory to zhi ming and he said
(3:13 AM) TzM: well... if you look at singapore
(3:13 AM) TzM: if boon lay is the head
(3:13 AM) TzM: tampines will be the ass
haha!
----------------------
woohoo! i'm gonna start my japanese class in 9 hrs time!
i'm 1 step closer to my dream
which is to fly to japan, hook up a japanese guy n get married and have cute japanese-chinese kids =DDDD