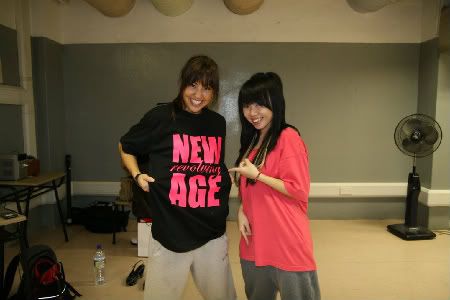 YUP! meredith's jazz workshop last sunday was dope! though we ended up with sore muscles the next day..it was all worth it! i think none of us had haven really been so touched jus doing a 4-6s choreo. I mean the things she said..really set us thinking.
that aside, she picked 5 people out to do her choreo;
Big alex, Fredy, Wang Qin, Allegra and..ME!
ultimate happy dao!
and at the end of the thing when i went to ask her what's the song title she used, she told me and she also told me
"hey u did a really great job today!"
*ultimatest happy fly to the moon*
----------------------
thks to everyone for ya prompt greetings!
and to my gals caryn, denyse, nikki and linette..thks a whole lots for the mini surprise!! and i really lik the shirt!!! LOVE U GALS!!!!!!!!!!
oh and as if i wasn't happy enough, when i gt home and on msn...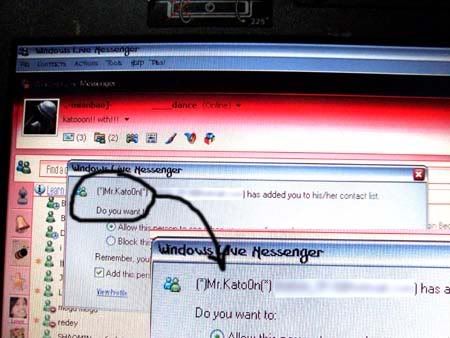 KATOON ADDED ME ON MSN!!!
is lik omgwth!!! and it has to happen on my bdae! hahaha!
ok thats all for today.
i will update bout kit kat's bdae soon! it was a blast!
THKS EVERYONE WHO HELPED MAKE IT HAPPEN! ELSE I THINK I'D DIED !!
ok stay tuned ppl! and drop by marina barrage on fri if u wan!^^