1st day
-everybody wear white top except kit
- went to eat at popeye's at changi
- go candy empire and saw this poppin' candy chocolate
(eat already can pop lol)


3rd day
- we all wore NRA shirt
- camwhored on the train
- kit did a short locking showcase at cityhall mrt lol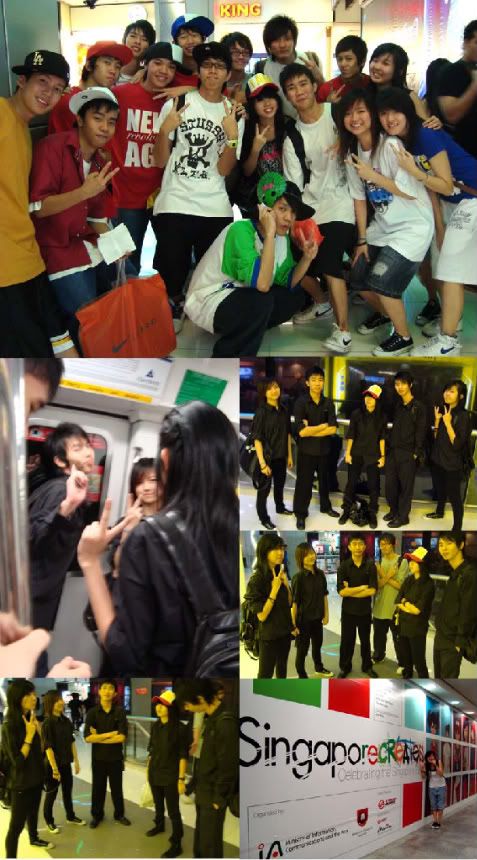 4th day (happy national day!)
- only worked 2nd show, lesser pay
- went town met with some nra ppl
- baowen's bdae!
- catch a lot naruto character plush toys at lvl 9 untill the uncle quite pissed haha
ok i 'll post up last day's picture soon cos i realise some pix missing!!! have to recover them.
anyway anybody walk thru somerset mrt underpass recently? did u see the wall of mix n match ppl. of all the designs i find this 5 very funny lei
1. super niang policeman
2. ultimate isolation of legs
3. muthu with woman's body
4. ah gong with boobs
5. woman with chest hair!!!
lik mix n match untill so zzz la!!!
ok now my new phone. actually its ok..except for bad reception and function a bit complicated but still...its damn pretty!!!!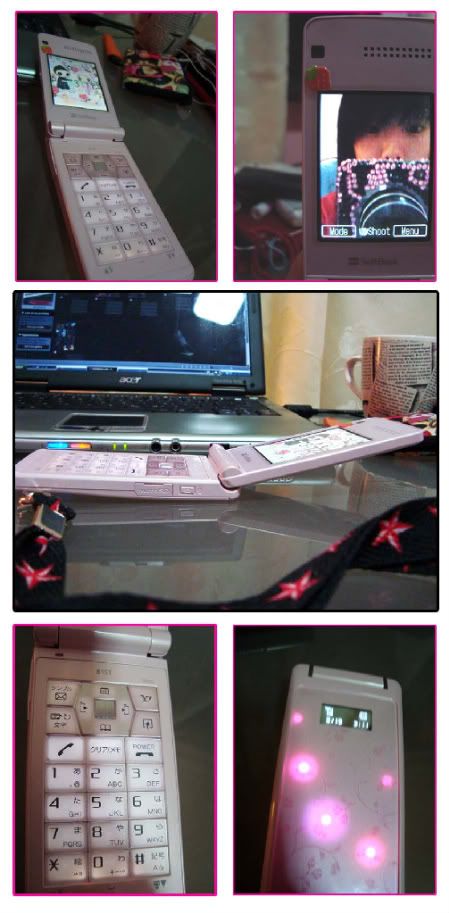 i bought it in baby pink cos lik among all the colours its like the nicest. i realise recently i lik taken a fancy for pink..omg. but i only lik shock pink!!
anyways the phone also can take super clear self-shots with the internal camera as u can see jus abovethe strawberry. n ya the camera is damn clear lo!!! the phone is lik super flat somemore! woots! then there's also jap characters on the keypad so can type jap messages (lik duh..jap phone...) best thing is the twinkle lights at the front is damn chio la. Its redundant but its damn nice then can change different colour and pattern display also lol
oh!!!!!!!!! and ko night!!!!!!!
so going to watch the finals man!!! hilty and bosch!!! i think i can die a happy death if i meet them haha!
damn sad la, blackjack and ron jon sliver din get into the finals but good job guys.
but!! frequance gt into finals for popping! *happy lik omg*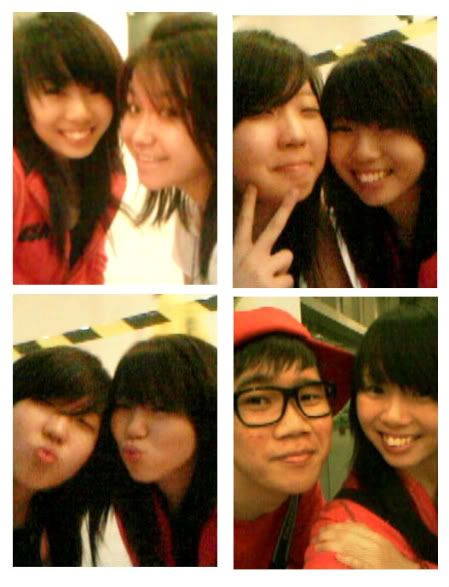 taken with my phone while waiting to watch ko night

anyways more pix coming up once i get from fenyi woohoo!
yes! next wk dance resume!!!! then dance camp!!!! can't wait man!!!!!