Nadj told us this joke awhile bck n i only rmb-ed about it now..ahaha! For this joke, Say it out instead of jus reading it then u'll get it
-------------------------------------------------------------------
An italian man was looking for a job at this company so he went to look for the foremen. The foremen was relunctant to hire the Italian and decided to set a test for him so he could fail n not hired him on that reason so..
Foremen: I'm going state a number and u'll to use something to
represent the number. However u cannot use the number it self or even spell it out. ok?

Italian: sure..no problemo!
Foremen: I want the number 9!
so the Italian took a piece of paper and proceed to draw on and when he was done..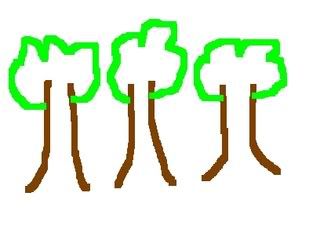 Foremen: how is those 3 trees representing 9?
Italian: precisely! tree + tree + tree gives u 9!

the foreman was stunned but presevere on n tested the italian again
foreman: now i want the number 99
So with the same picture, the italian proceed on to dirty the tree drawing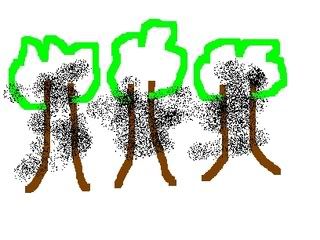 foremen: What are u doing!?


Italian: u see sir. dirty tree

(thirty three)

+ dirty tree + dirty tree give u 99!
This time the foremen was amazed but decide to test the
italian further.
foreman: i want the number 100
so the italian took the picture back n drew a piece of turd [shit] next to each tree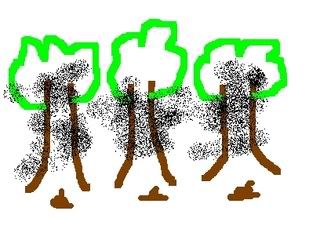 foremen: hey! are u trying to insult me..wad is that suppose to mean!?
italian: relax relax. You see, dirty tree & a turd

(thirty three & 1/3)

+ dirty tree & a turd + dirty tree & a turd gives u 100
and so the italian gt the job =)
4 more days to maths paper!! rahh!