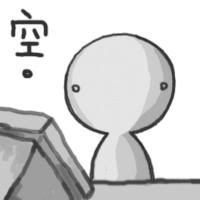 this is exactly how im feeling now. brain dead untill gone!
I gt so dead i decide not to study amino acid since Dr.smurf din really hit much bout it, concentrate more on carbo since almost everything links to it....stupid. Why can't we jus survive on air then we dun hav to go thru metabolism thn sci students wun hav to student 'em!!!
was reading thru the notes on Fats when i saw ..
"fat are found in the adipose tissue (try pinching ur waist to feel them)"
super lame-ness! i bet Smurf was feeling fat he was typing the notes. Then he unknowingly pinched his buldging waist n realise hw fat he wad. OK actually he's not fat, u now jus lik men's-early-mid-life-crisis kind of fat.
Speaking of smurf, i heard from another lecturer that he told everybody during STAFF MEETING that a particular student [ie me] said he look lik smurf....zzzz!
anyway i was thinking bout my bdae wishlist. Its never too early to think bout ur present ok!!! and i even dreamt bout wad im getting so its a sign! 2 wks back i dreamt that someone/some grp of ppl gave me a big bunch of this!

i went to look up on it and it's called TANACETUM niveum 'Jackpot'. Hmm...think my feminie side is going strong that my brain decides i shld gt flowers on my bdae. so...Get me a whole bunch of this tie with a yellow ribbon for my bdae!! -super randomness-

i mean it's really cute flower, i dun care if it tarnish damn easily becos its cute! lalalala!
nw dat my brain is not so dead...guess im bck to studying...rahh!