HAHA! i know uber superl ong neva update...almost lik 20 days neva update i think. Im busy n im lazy so ya. But ok i'll blog bout wad happen over the days if i can rmb if not i'll jus post pix...lalalala!


-GL OUTING-

yes my dear fellow gls...here are the long awaited photos...pai seh ah..haha

the only thing i rmb bout that day was we were damn lucky n got the pool+ktv room which was only given if u spend a minimum of lik 1k. BUT WE GOT THE ROOM AT REGULAR PRICE ! as in count by pax..we had 16 ppl so its lik 16ppl mulitple the charge per person



the pool part of the room and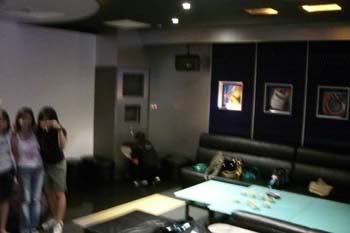 the ktv part with all the sofas. There's even a mini stage can!




The few of us who turned up for the outing..




see abe! so shen qing can...4got wad song she singing though.




The best buds!




yes...ya eyes are not playing tricks, its a half-naked boy. JOel n gang made Lendl strip as they play the song "tou diao". The it was so funny la...the abe n alvin had to block out the door in case kbox manager walk pass we'll kena throw out.





abe, queen of pau [denyse] n yeye [alvin]


requested candid shot.
-GL training; Grp 2's games-

overall it was quite ok but we still hav rooms for improvements. My station game was a scandalous one...n i only have 2 pix cos my camera was low batt then...gah






yes im evil n im plotting smth





beesim n augustin uber scandal! on 1st look they really look lik kissing but actually they're passing a grape. [ yes u can see me smiling so happily behind] wah lao...dopest scandal photo!




dunno who and who's les photo
- GL Dance practise

FOr S&S day we have to put up an item so we came up with dance+street precussion n basket i hve to do choreo...gah! Aft the 1st ever training, went to eat n started cam whoring on the way





Swee Yin the rich tai tai + Caryn the tai tai-wannabe





and more tai tai wannabers...haha jus kiddin.

aft eating went for nra dance pract...dunno which item. Aft the pract ended , lava n i decided to be lame and took this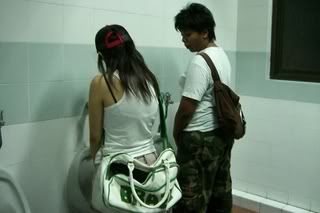 lava is amazed by my giant member...haha!
ok...thats all for now! cos im tired n sleepy. i'll blog bout gene-and-my trip to the zoo for our 5th mth anniversary n some other random things...lalala