ps: YAY! do support jia hao and his fren!! who knows they may b the future owner of the next established label!!
It's high time i put up the pix for nra barbieq..i tell ya it's scary cos we took a total of 500+ pix dat nite!!! in lik 5 hrs time or so! and thats only the digicams, some ppl had used their handphone to take pix too...500+ pix...siao sia!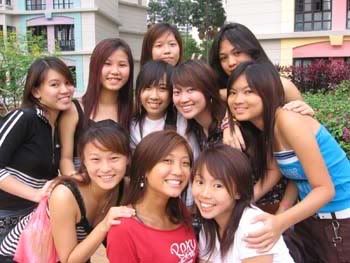 The freshies gal! not all of us are here though...14 din turn up.
us and shane...crap my hair's lik ew..
and presenting the "chefs"!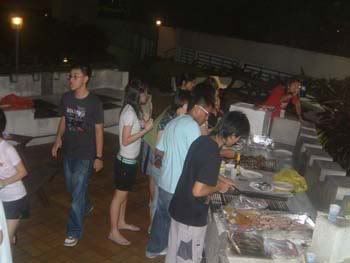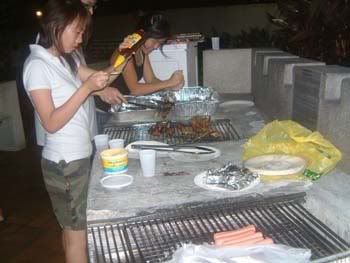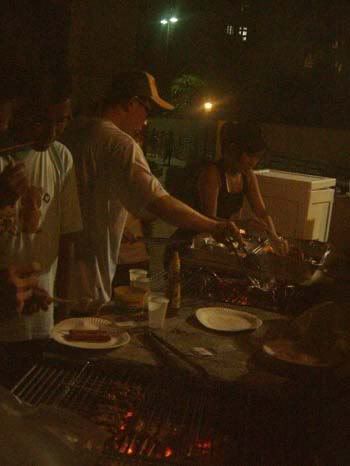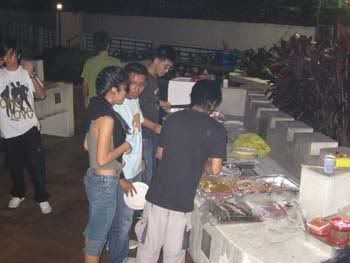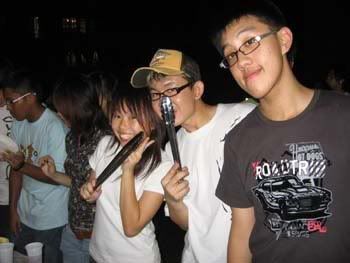 Food food glourious food!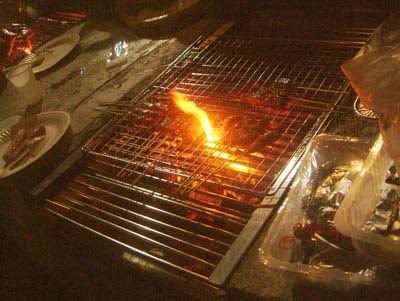 xing the ambassador of mashmallow
alvan the dou pai one
shance breaking on a samll platform..yes the platform was really very small for breaing..n mos of us used it as stage la...haha
okok..lava n i were actually doing the "my humps" part of chambermaid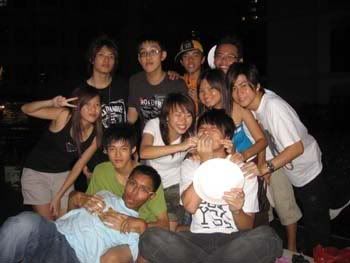 ore n me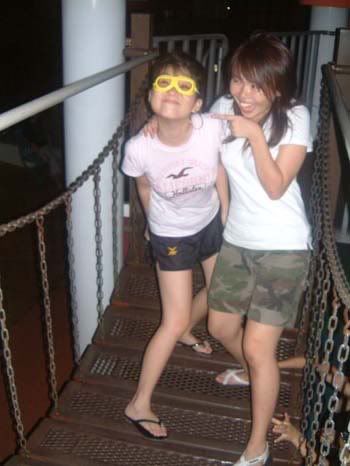 shaomin the cute one
vans, peg n me!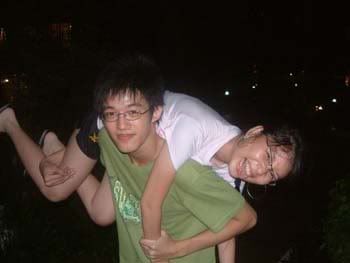 The wacky organisers + cousins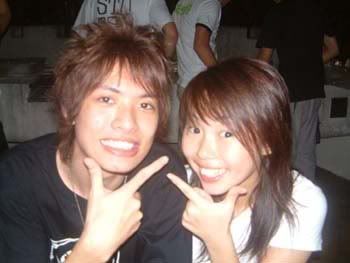 ivan n i are the new spokepeople for Darlie toothpaste..haha
SCANDALS!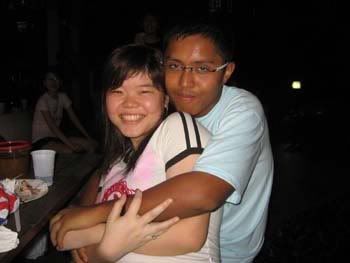 there were more but i lazy post n some are really scandalous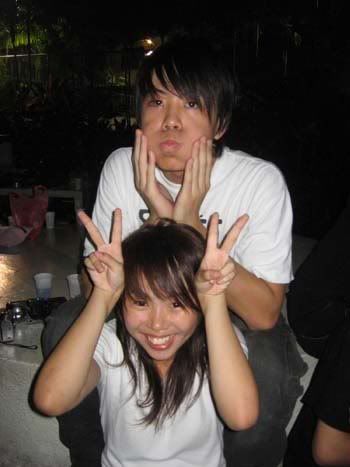 That's ronnie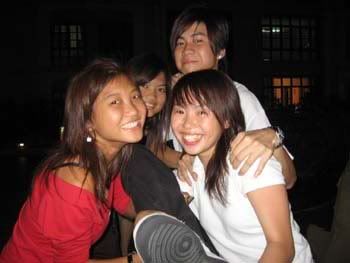 along came alex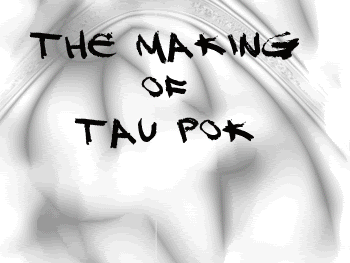 actually i can't rmb who kena taupok-ed, i jus join in the fun..haha
ALEX IS GAY!! he can fricking split better than i do!!! GRR!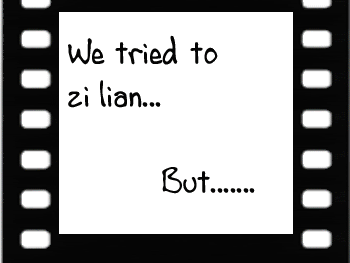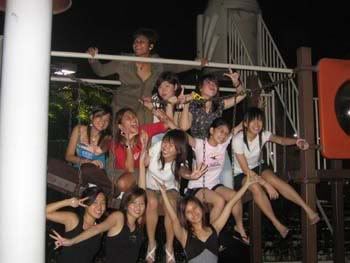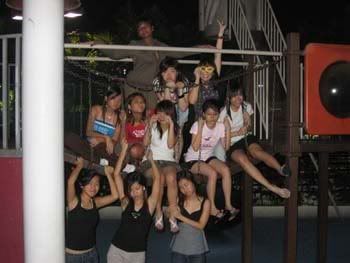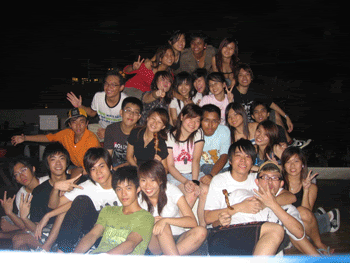 oh ya! shane bought sparklings for us too!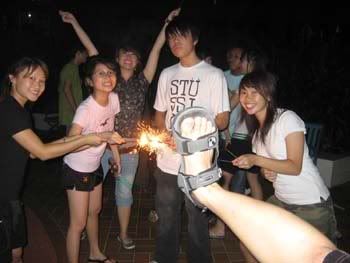 ore didsmth damn dope. he put the lited sparklers in the sparkling juice bottle n the effect was damn nice. THe picture isn't the real effect..cos of the lighting and everything. BUt it was damn nice!!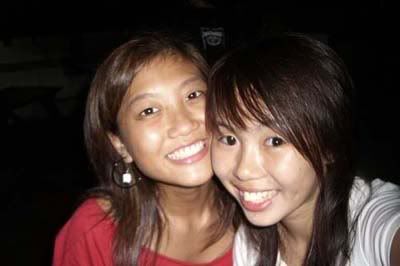 xing n i
anyway we couldn't stay long cos the security came to chase us away so we help pack up n bring the stuff up to shane's house...meanwhile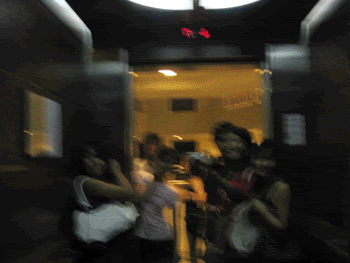 aft we left shane's house went to the fitness center dere slack a while more. b4 that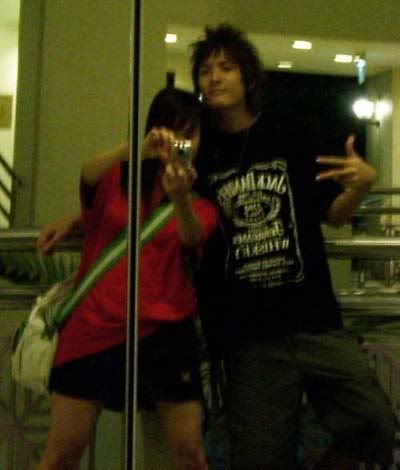 yea i van n i were damn bo liao..haha
alex n me.
Aft dat, weijie, david n i took 159 home...was lik damn fricking tired..reach home thank god mom din kill me cos she was out with dad...muhahahaha