weeee~ finally....i hate projs!! bah...living hell for me la! anyway...we had nra steamboat outing on sun. there was sun tanning too but i din go cos i was fricking at work. gene pei-ed me awhile b4 going home...felt rather guilty dat i ps-ed him though..bah.
those who went to sentosa were fricking late la so those of us who din go waited for 'em for super long. we're damn zai too...7 tables for us...haha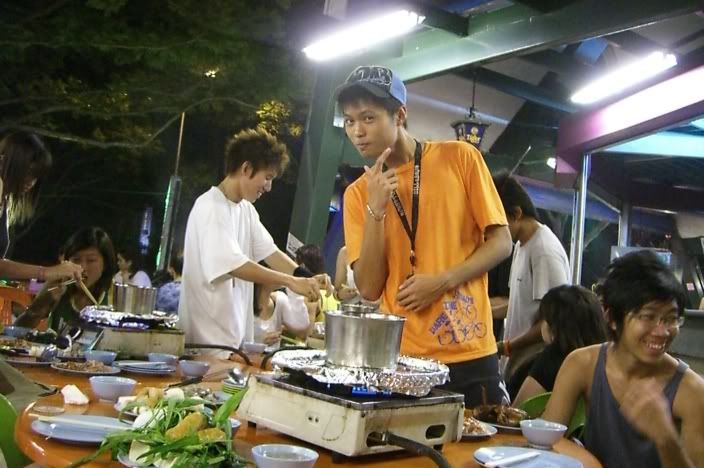 Lye huat trying to act cute..well...mayb he is...i dunno..haha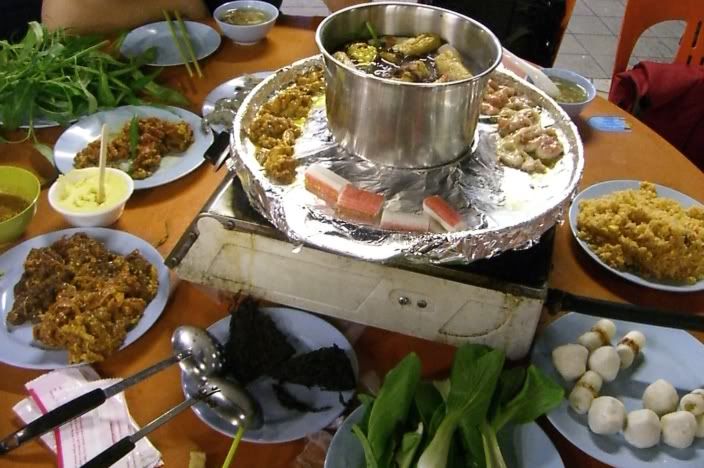 our spread..muhahahahaha! we took loads of food but i ate damn lil' i tink..had to "look aft" xiao guo so have to cook for him too. both jaei and xiao guo were sick..zz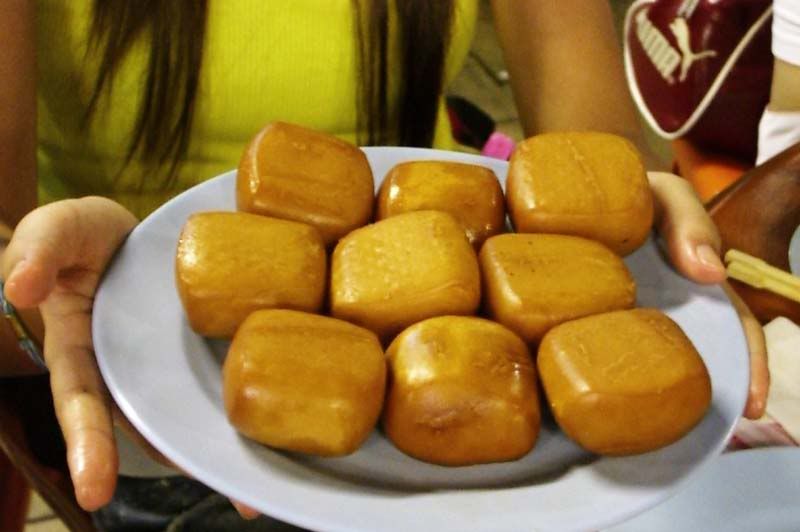 man tous!
and presenting the man tou ambassordor...
vanessa! the senior vanessa...cos nra has loads of vanessas n stephs...so i'm actually known as mian bao in the club now...lalala
i kept getting butter splattered at me..a drop got me on my cheek...FRICKING PAIN! so hav to use ice to cool dat spot..for a moment i thot i'll get a burn mark la...if i did i tink i'll die! scar eh! but i din..so lalala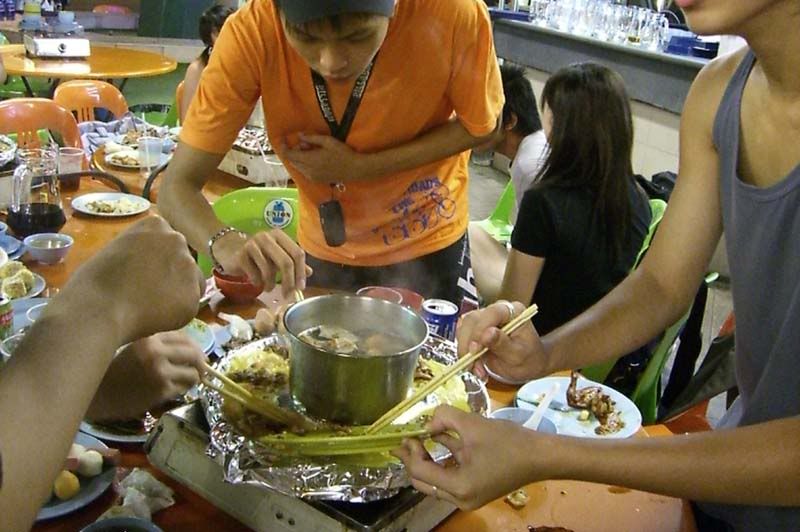 wth is huat n wei jie doing...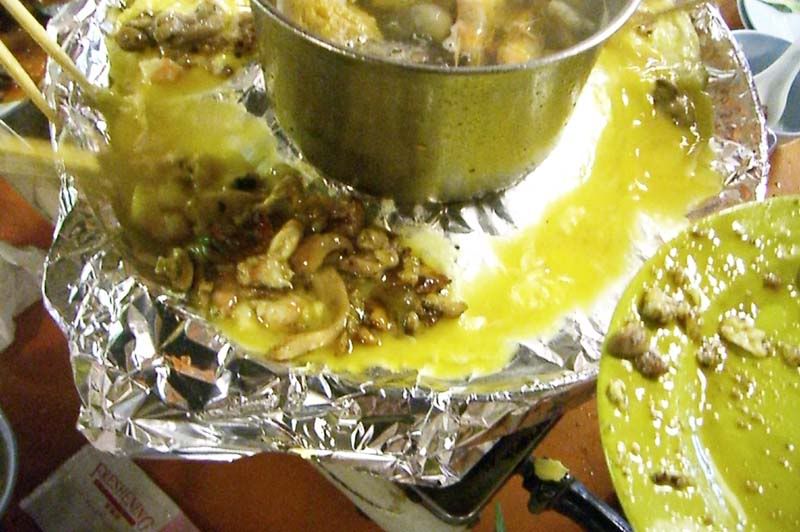 gross! they tried to make omelette...looks gross but frm their reaction...i tink it turned out good? ah well~
*warning* overload of zi lian-ess
audrey, the one who eats potatoes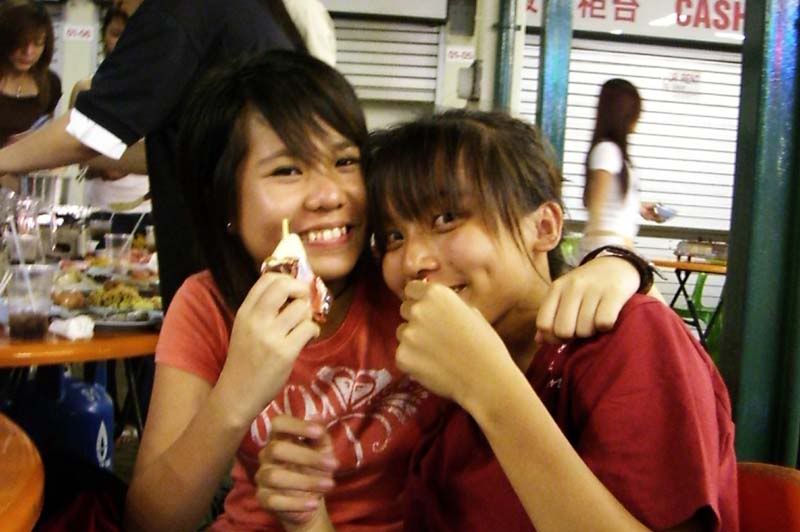 nicole n jaei; the cute one and the anime one
xuan feng; "chef de cuisine"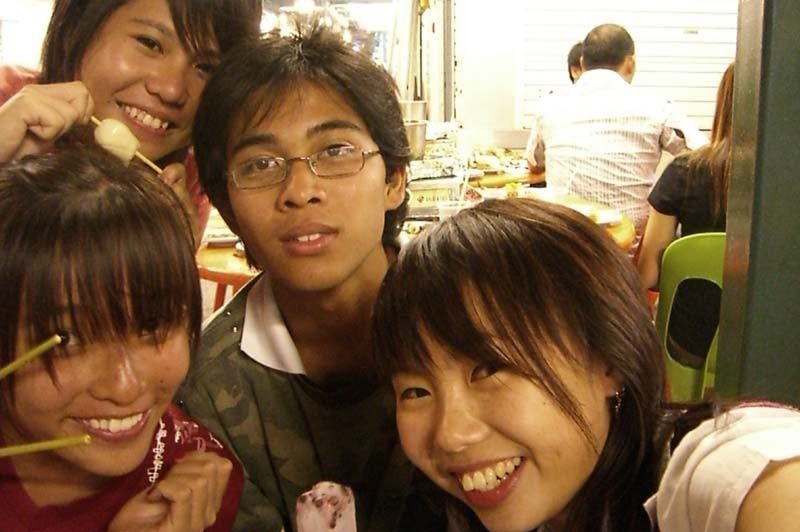 the healthy and the sick; xiao guo n jaei are the sick ones....darn i look werid...bleahz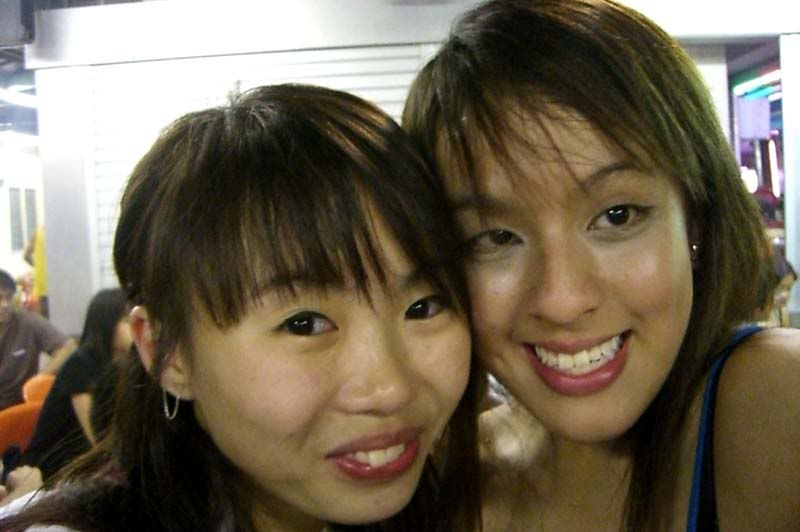 freak! bucktooth !! sheeshz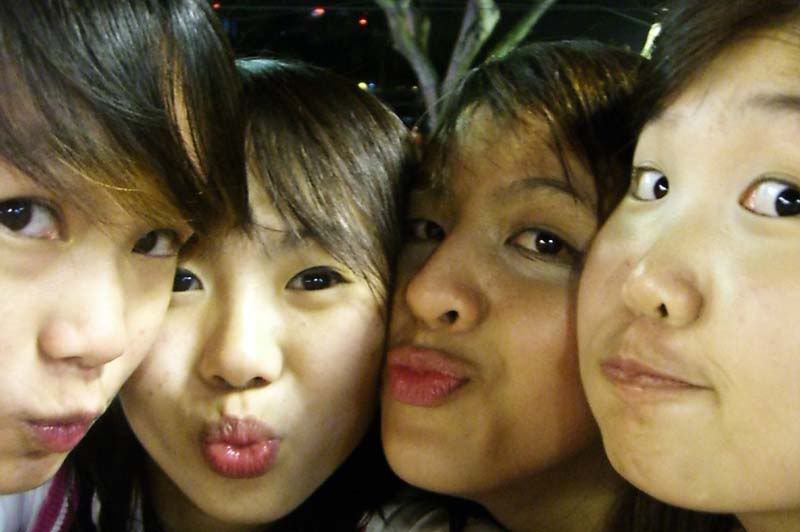 we're kissable...only to selected few haha
siao char bo mei jun, breaddy me, matty matt and jia kangtang audrey
i got rather bo liao aft dat and went ard taking candid shots of other ppl..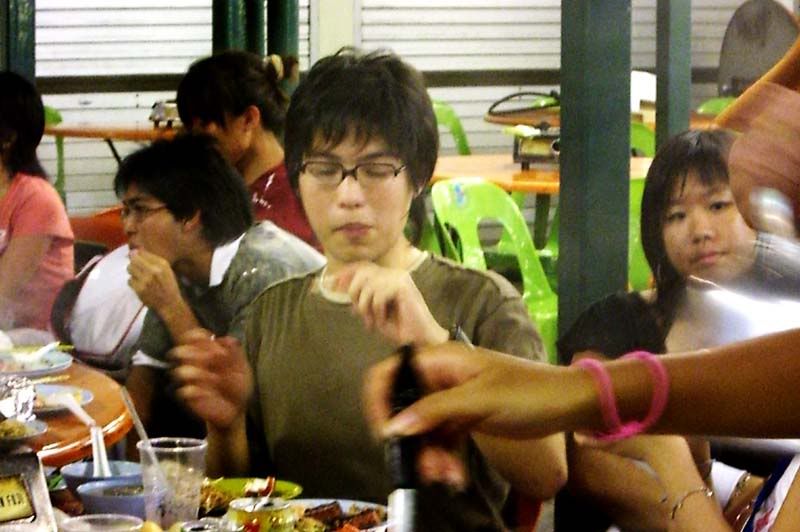 muhahahhahaha...sneaky...lalalala
big jess ...dunno posing wad...lol
wynne aka king...i find this pic machiam classic..the bckgrd blurred on its own...i swear i din make adjustment at all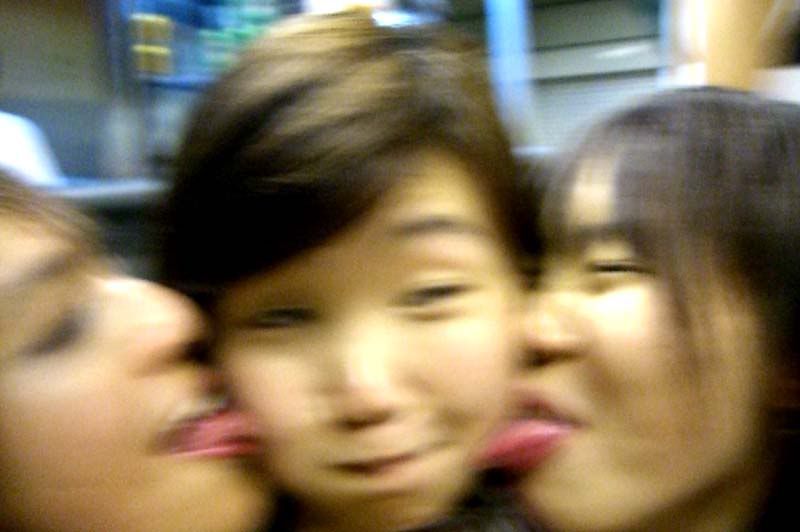 this muz had been the grossiest thing we did la..audrey n i licked mei jun's face...ew...saltish saltish de lo...pui~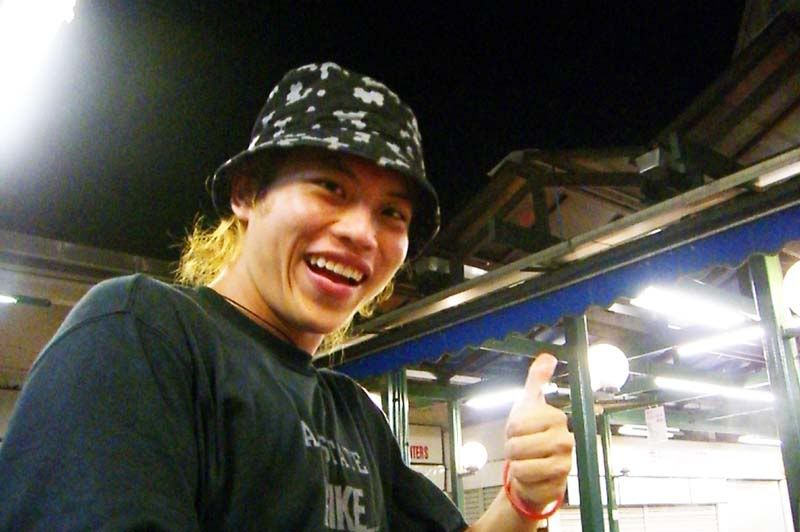 eddiwin edwin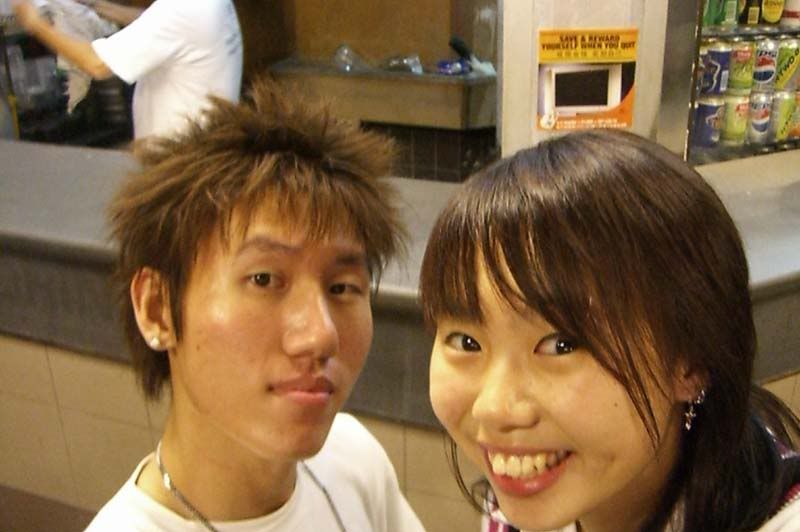 mouse and i. anyway mouse eyes are usually veyr small but this photo look damn big la..lol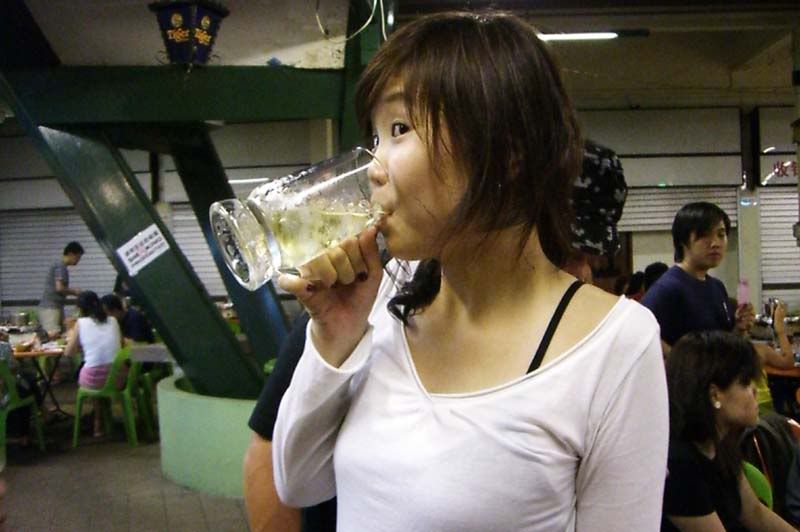 beer gal mei jun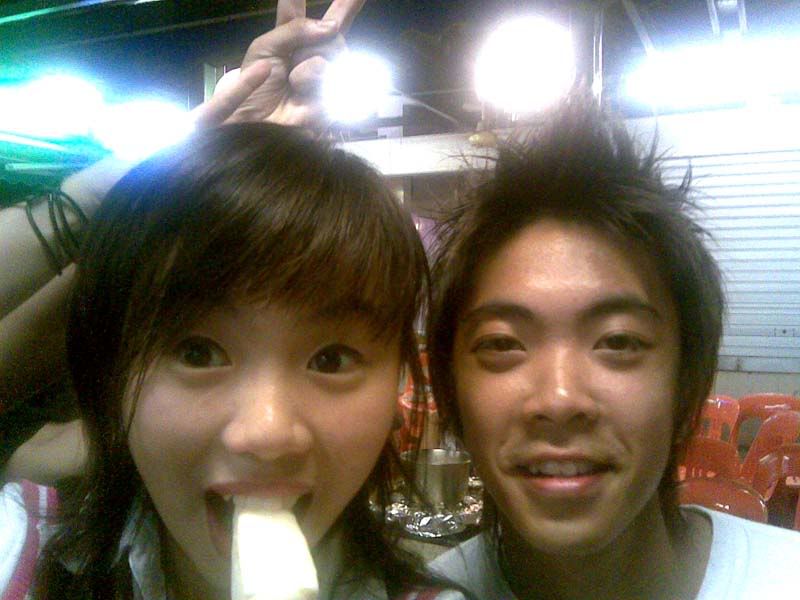 david [beckham] and i...dats ice cream in my mouth la...n the ice cream kept dripping...zzz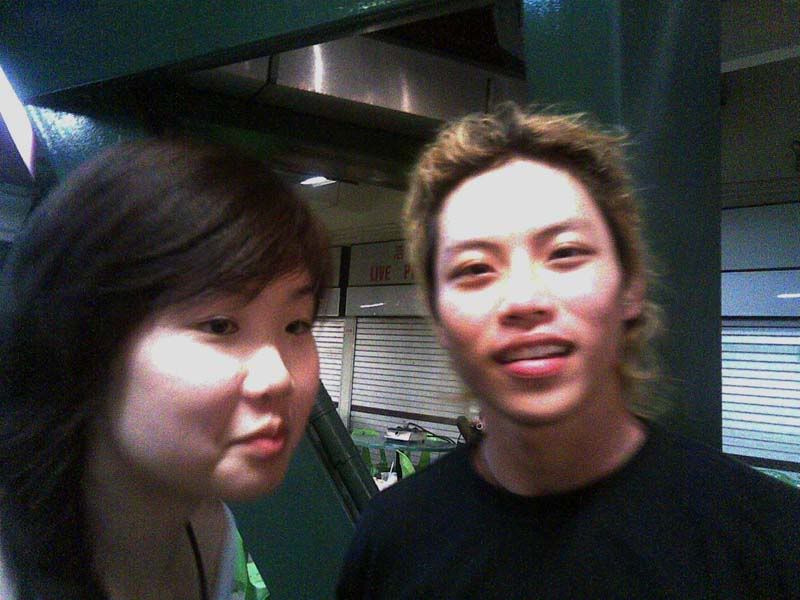 haha! i did tried to salvage the photo but edwin still look kabuki-ish...rofl
no photoshop here even though it did looked lik i cropped mei jun frm another pic n put her here..lol
roar~ we're rude..lalala...btw dats edwin's cancer hat i kop-ed...muhahahaha
part of the big dance grp
audrey and i gt so bored and we started being cute..hehe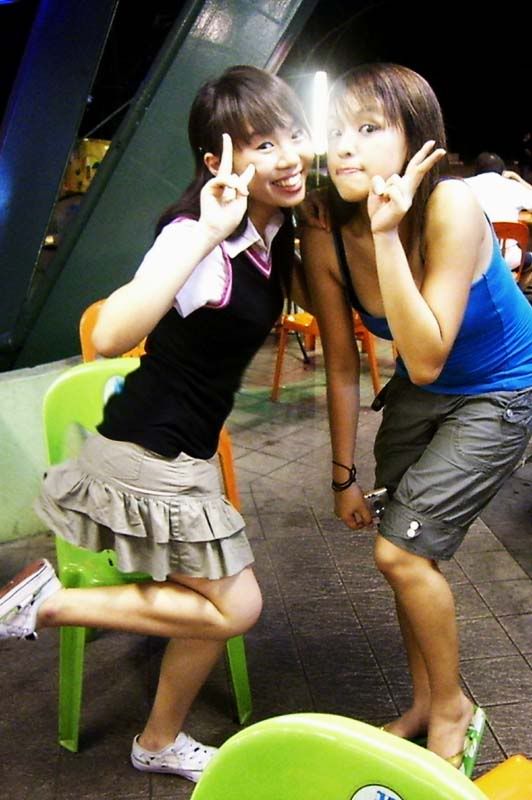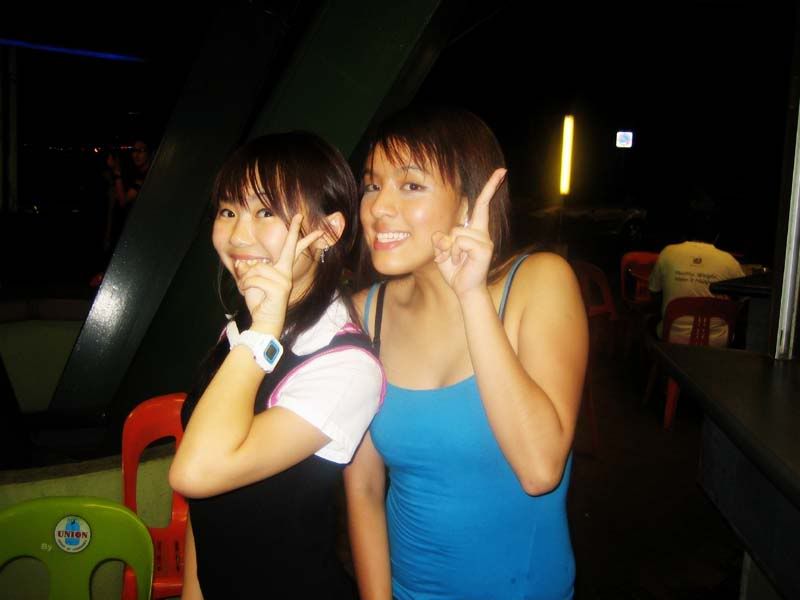 left pretty early cos parents were lik rushing me home n mos of us were leaving la. the few of us went to the arcade to play while waiting for the bus. Justin's damn good on the para para la..he dun do the ah beng ah lian bo chap style...hip hop elements eh...then mouse n edwin lik siao lik dat la...keep patronizing justin...sacrastic la! thn weillie, mouse n i saw this machine look kindda fun...with 9 buttons so we took 3 each....it's thosemusic htingy u have to get the beat de...thn edwin join in also...in the end we still get poor la! 4 ppl ehz! lol. On the mrt...mos of us gt confuse wiv the stupid track thn kept gg in n out of the train...lol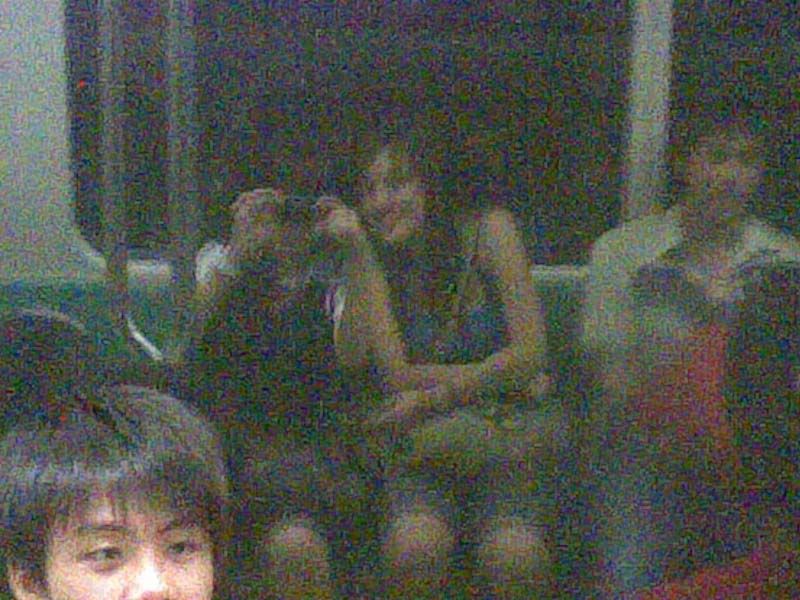 darn i feel damn bad bout hanging out late all the time...i reached home lik 12 plus la...zzz . i'm lacking slp n all...argh~