Jus ystd while i was singing k with stan at kbox, i saw tis fone on Lee Hom's "kiss goodbye" mv n it's damn chio! pure white! and today my dad intended to get me a new fone [since mine is dying soon]so i started describing it to him...cos i dinno the fricking model no. n when we arrived at the shop...i squeal with joy! cos it's jus right there on display! jus dat it was a dummy fone though...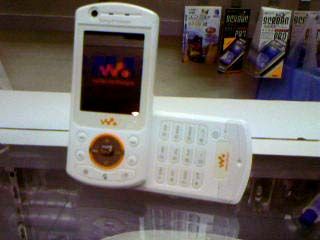 SO PRETTY! comes in black as well...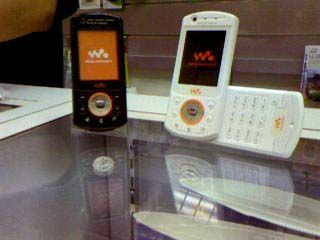 but white still stands out!!



So the sales person took it out of display n to my disgust....the fone is bloody ass big! ew...i hate big fat fones...though they make very good weapons. I was so disappointed...cso it looked damn small and slim on the mv...crap...cheat my feelings...haiz!!! so i ended up in between razr v3i n w900i in white [the said fone]

oh my god...hw shld i choose!!! bahz!!!! razr has a sucky camera [but i'm gonna get a 6.0 megapix digicam anyway] n msg-ing wud b tedious! but it looks cool though n definitely much cheaper than w900i. But w900i is so fat! n i wun b using the 3G fuctions [who can i video call when nobody i noe owns a 3G fone!? zzz]

but anyway...the gd part is...my dad is gonna sponsor....FULL PRICE FOR MY FONE!!! WEEEE~ however if i'm getting the w900i, i'll feel damn guilty making my dad pay full price [he's paying for my lappy too!]..so i volunteered 500 bucks T_T. SO now.....I HAVE OT CHOOSE B/W THE 2 FONES! ARGH!!!