OH MAN!!!
just when i was thinking of getting a new watch....i came across this in SEVENTEEN!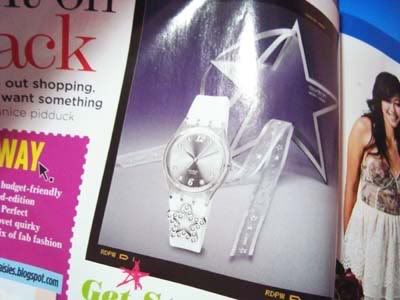 From swatch's season collection (winter frost)
It's damn chio!!! it's damn simple but chio! and i'm crazy over stars!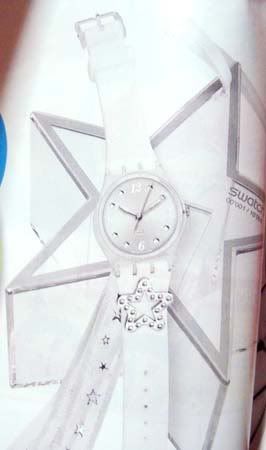 i usually don't dig mechanic watches but this is too pretty already!
It's a limited piece in singapore!! only 160 pieces! and each piece come with a serial number on the box so if ya the 1st to buy u'll get no.1. But i'll be contented if i manage to get #27 haha!
and as much as i wanan get it...
It's fricking
$139!
and why are watches so expensive...even this is so ex!


BAPE x g shock but its nice lei. If i get i either get white or pink...argh!
pains of being poor..only can see can't buy =(