I super addicted to my blog song now~ super chill song~
bloody hell i'm gonna b a new member for EYE BAG CLUB. i can seriously feel them and my eyes are always so tired. i think it's the lenses and lack of sleep.
and with lack of sleep ..i fall sick ...again! today was suppose to go fyp-ing budden i was still down with flu and i woke up with a fucking terrible headache. It was so bad i couldn't fall back to sleep, panadol don't work...HELLAAGONY~
anyways..
HAPPY BIRTHDAY NIC....OLE!!!
aha! karen's mistake =X but the other nic birthday was over recently also. woo~ so many nic bdae in oct.
and nic.ho here's your belated bdae present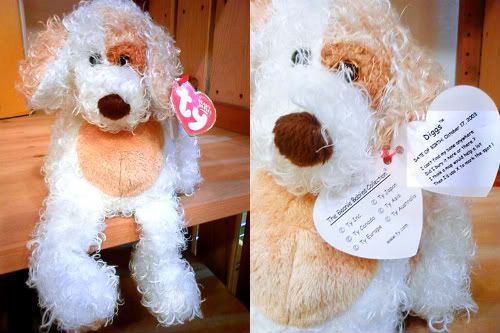 ugly
dog soft toy with same bdae. look lik u too!
For nicole i still super proud of wad i drew lei! although according to kit kat it's something he can draw when he's lik pri sch. But when everybody saw what i draw they all say nice lei! it's the thought that counts anyway lalala~ but crap i forgot to take a pic of it la~ but the concept is lik this..
but of course i not so dope la haha
on top of that got her a adidas lanyard too =D

and now it's lik 1.32 am so it's 22nd oct so
HAPPY BIRTHDAY RONNIE!!
9 more days to november~