NRA freshie camp'08

who: nra freshies and seniors
what: dance dance dance! play play play!
when: 28th-30th Aug'08
where: Ngee Ann
how: lik how you camp..except more dance
why: mingle with freshies haha!
Camp was a blast! thumbs to the camp comm!!! G double O d Job!
and good job to jamie and xiubei for choreographing and teaching for cd group D!!!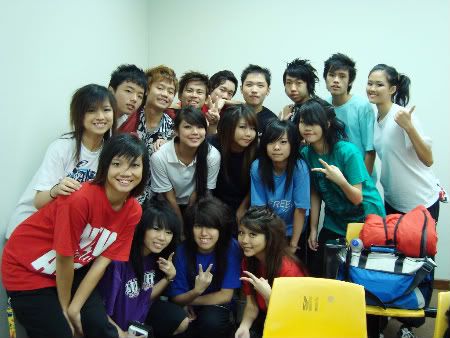 Nra freshie camp cd group D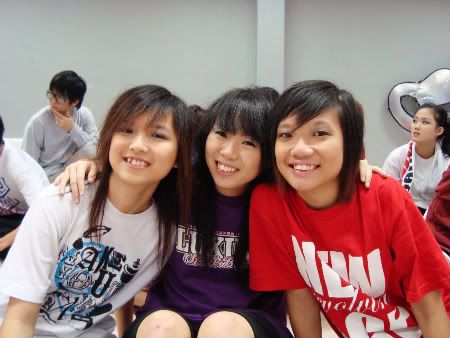 choreogrpahers for cd group D!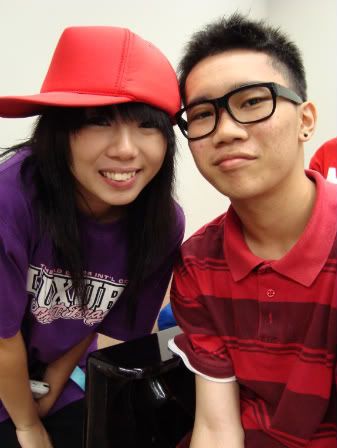 Kit kat is officially my bro!
stop thinking like me! its scary! haha!


and here's group D choreo. Its a very basic routine anyways.
Song: Get lik me by David Banner


KO Night

who: a lot people!
what: watch finals of ko night
when: 5th sep'08
where: Singapore post center
how: buy ticket go in watch
why: support freqance! and see hilty and bosch!!!!
wah seriously that day damn suay!! cos ko night semi finals that day, melise and i pass money to marcus to help us buy.
BUT!!!
in the day itself we dun hav tix!
cos marcus thot he passed to us on that the semi finals dat day but actually we didn't
so melise n i lik ke lian de xiao hai zi...we not xin tong we cannot go in watch...we xin tong the 25 bucks!!!! =XX
but anyway while waiting for miracle to happen, we saw some nra freshie, then they manage to help us get 1 ticket then melise made me go in 1st then she herself stay outside..lik wth!! but in the end she also gt a ticket cos miracle happen haha!
anyways. it's ok freqance didn't win..u guys are still dope to me!! jia you for FTL!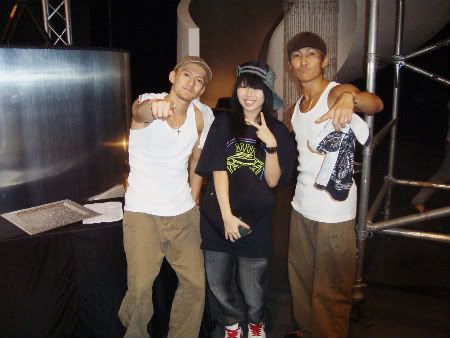 i can die a happy death liao..cos i've met hilty and bosch *faints*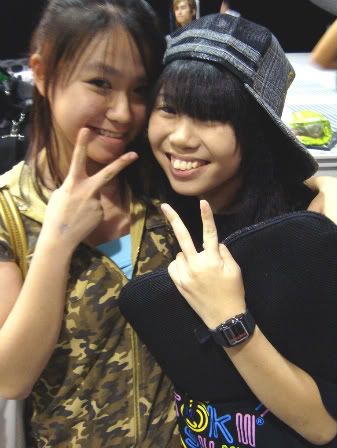 with karen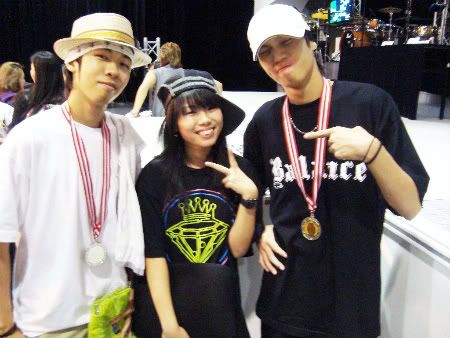 dope poppers =D *excluding me..i can't pop for nuts*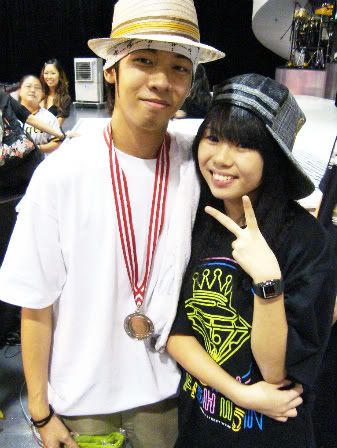 nic
he sells hokkien mee too ...nah..its jus the hat
*quotes yz* nic hole -lol-
anyways it's aft i gt home then i realise i never take pic with yz haha! its ok i always take photo with him never take with nic b4 so to b fair lol

freqance with my art
smth bout yz make him look lik mrt bomber..i think its the cap =X


this is the close up of the post-its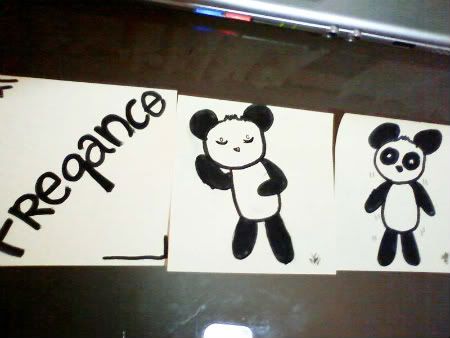 why pandas?
because
Nic had serious eyebags
yz has serious dark circles + eye bags

can thats all for now! the major events that has been going other than dance rehearsals aft rehearsals. Gt other major events but i will talk bout it when the time is right
before i end the entry...i wanna make a tribute to myself
BEHOLD!
*scroll down and be stunned/amazed/traumatized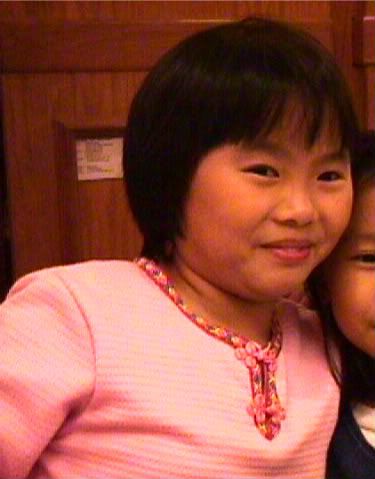 this is me when i was pri 6!
standing at 1.44m/44kg


i'm currently 1.58m/46kg =)