Woohoo~ Ko nite semi finals results are out. BLACKJACK IS IN! jia you allegra and ken!!!! and also JON+ FUYO ppl jia you!!
saw the locking side for the 1st time..i think fonkay styles damn cute la..as in their style la and they damn dope la!!!! And strictly lock zone seriously gal power. the poppers are damn dope too!
anyway went to my niece's birthday chalet after dance.
actually i dun understand why organise untill so big for a 1-yr old. Ok mayb cos 1-yr old quite a big deal but damn pathetic lo...NOBODY gt the poor lil gal a present la!! only i this yi yi bought 3 pieces of clothing for her. BUt crappy thing is...she has the jacket i bought for her already n the sizes all a bit over =XX i mean how would i know the size of a 1-yr old rite haha. Ya i gave up on the doll cos it turned out hideous and i dun wan her to have a bad childhood because of a scary doll.
She's damn cute lo!! lik super big eyes and chubby cheeks!!
she looks a lot more adorable live
my bro tried carrying her budden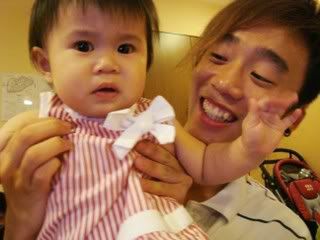 *agony* and she kept crying la thn aft er my cousin gave her a pacifier..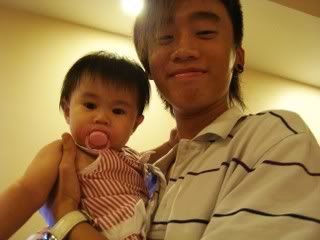 my bro so proud..wth lo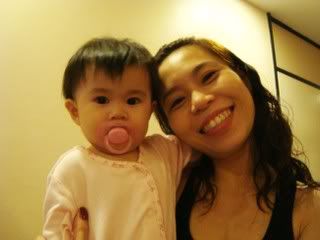 my cousin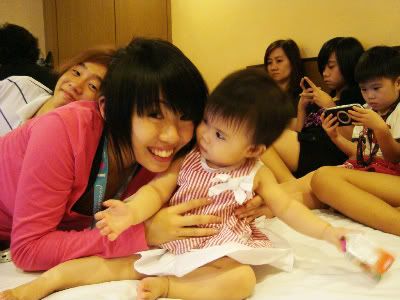 this is lik my best picture today that i dun have fat face or wad but she look away -___-"

i hope she grows up to b veyr pretty...i hope she does cos she has my cousin's genes!

anyway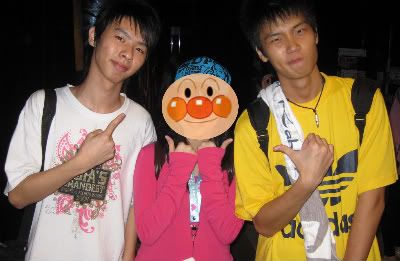 Thats kok sheng, my junior from NRA in white; Yi Zheng from Fbodz(but he's a NP-ian) who gt into semi-finals for KO in yellow and the one with the Anpanman is obviously me la. Damn sian! i look lik crap in this photo. Think cos gt flash then i look super fair...lik damn fair..ugh! then lik wads the point of putting up the pic rite? cos melise tok the effort to takethe photo and send it to me plus i think yi zheng is a very cute popper that everyone shld know =XXX

wah still damn sad..u..g...l...y T_T



Oh then i found someone who also don't like hate _________(insert a certain locker's name)


ok now im seriously dying..super not enough slp plus dance lik almost whole day X_X *knocked out*