FOC IS NEXT WK!!!! ok mos of the things are done over at my side. I'm done with our grp identity!!! finally man! very proud of it cos it's damn nice!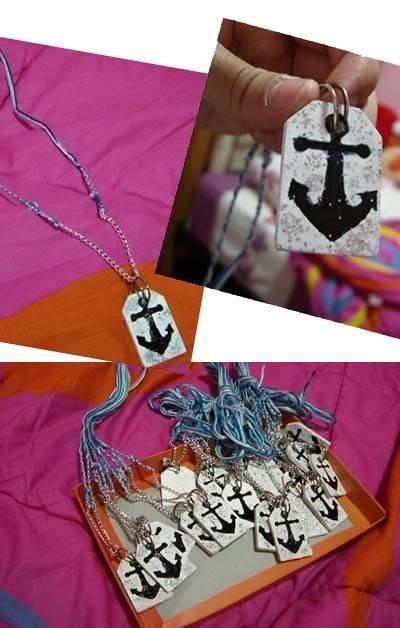 and our flag is almost done too!!
before we added the paint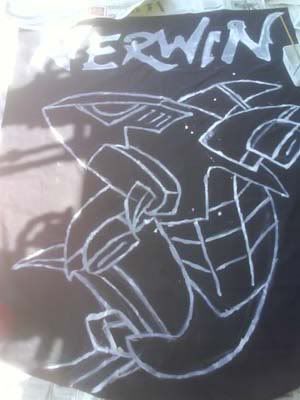 and aft painting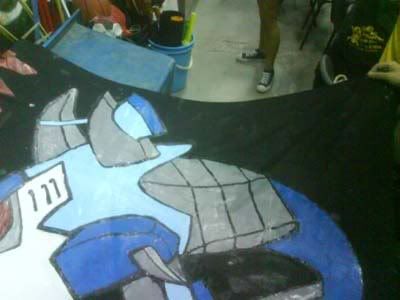 not a good look of the flag but when we tie it to the pole already i'll take another photo
and rmb i sprain my leg...i fricking gt accupunctured twice!!!
is lik he poked the needles in the 2nd time is whr pain then he put the needle there...damn high man...then there's some electric current to it...keep having tingling sensation..sheeshz. and hor...my calf is not that thick hor!!! jus that the angle i take frm is damn sucky
then today when we went to army market to order pants for everyone...we saw smth while eating...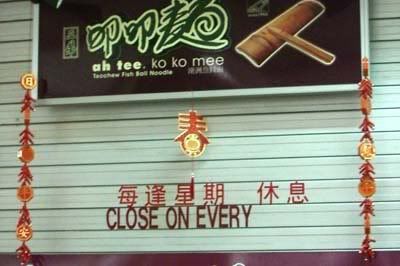 ok bck to packing!