I feel lik killing myself! someone get me kerosene! get me a knife! get me 1 bottle of strong slping pill...ARGH!! me n my clumsiness...ARGH~!!
I FUCKING LOST MY RING!!! yes!! the ring dat gene gave me on 19/5/06!!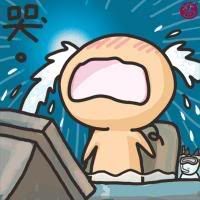 wah lao! damn sian lo...argh!!
ps: i gt my elva cd le!